"But the LORD thundered with a great thunder on that day upon the Philistines, and discomfited them; and they were smitten before Israel. And the men of Israel went out of Mizpeh, and pursued the Philistines, and smote them….Then Samuel took a stone...and called the name of it Ebenezer, saying, Hitherto hath the LORD helped us." (1 Samuel 7:10-12)
The Philistines had stolen the Ark of the Covenant, given to Israel by God. In a battle to take it back, the Lord miraculously intervened, routed the Philistines, and retrieved the Ark. Samuel, the spiritual leader of Israel, ordered the people to erect a lasting "stone of remembrance" called Ebenezer to commemorate God's deliverance of them from their enemies, a scene reflected in the hymn "Come Thou Fount."
Here I raise my Ebenezer, hither by thy help I come;
And I hope by thy good pleasure, safely to arrive at home.
Jesus sought me when a stranger, wandering from the fold of God;
He, to rescue me from danger, interposed His precious blood.
The great "Hall of Fame" of faith in
Hebrews 11
extols many biblical heroes for their great works of faith and then mentions those who would overcome after Bible times, persevering through deadly trials. Some survived, some were killed, some wandered to find their dwelling place, but all needed rescue through the shed blood of God's own Son. For you "know that ye were not redeemed with corruptible things, as silver and gold….but with the precious blood of Christ, as of a lamb without blemish and without spot" (
1 Peter 1:18-19
), "which he shed on us abundantly through Jesus Christ our Savior" (
Titus 3:6
). Please come quickly, Thou Fount. JDM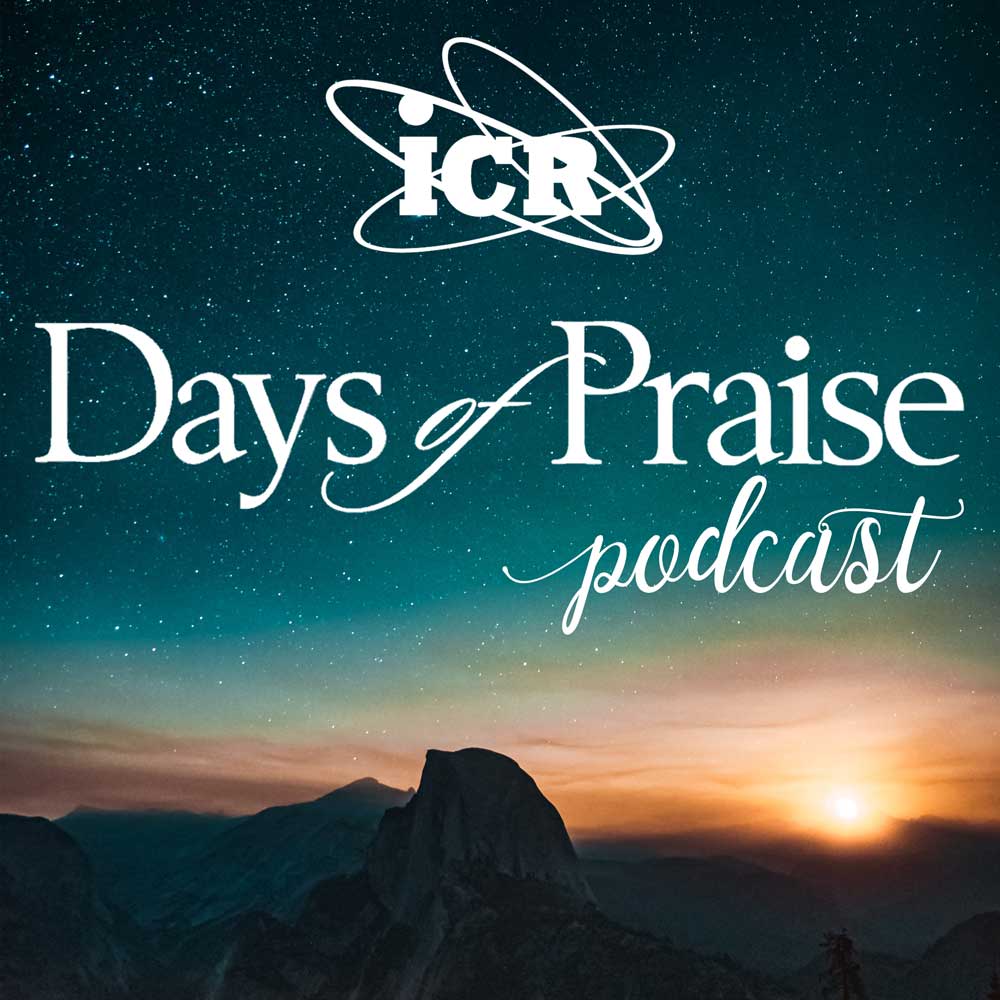 Days of Praise Podcast is a podcast based on the Institute for Creation Research quarterly print devotional, Days of Praise. Start your day with devotional readings written by Dr. Henry Morris, Dr. Henry Morris III, Dr. John Morris, and others to strengthen and encourage you in your Christian faith.