"Now the God of hope fill you with all joy and peace in believing, that ye may abound in hope, through the power of the Holy Ghost." (Romans 15:13)
The apostle Paul invokes the Lord as "the God of hope" in this verse, which is an unusual but important description for God and found nowhere else in the Old or New Testament. So, how are the two nouns related in this Greek text, which is known as a genitive phrase, "the God of hope" (
ho Theos tēs elpidos
)? The encouraging answer for us as believers in Christ Jesus is twofold.
First, our mighty Creator and Redeemer God is the only source who can give true hope. This hope is for the present life: "Whosoever drinketh of the water that I shall give him shall never thirst; but the water that I shall give him shall be in him a well of water springing up into everlasting life" (
John 4:14
); and for the one to come: "an inheritance incorruptible, and undefiled, and that fadeth not away, reserved in heaven for you" (
1 Peter 1:4
).
Even more amazing is that Paul desired that we would "abound" or literally overflow with hope, as the Greek verb (
perisseuō
) implies. God does this "through the power of the Holy Ghost" blessing His people with "all joy and peace in believing" as they trust in him.
Second, God is also the object of our hope. The psalmist declared, "Whom have I in heaven but thee? and there is none upon earth that I desire beside thee. My flesh and my heart faileth: but God is the strength of my heart, and my portion for ever" (
Psalm 73:25-26
). So we look "unto Jesus the author and finisher of our faith" (
Hebrews 12:2
).
Because we live in a sin-cursed world devoid of true hope, we must focus on the God of hope, not the problems of this life or our own strength. JPT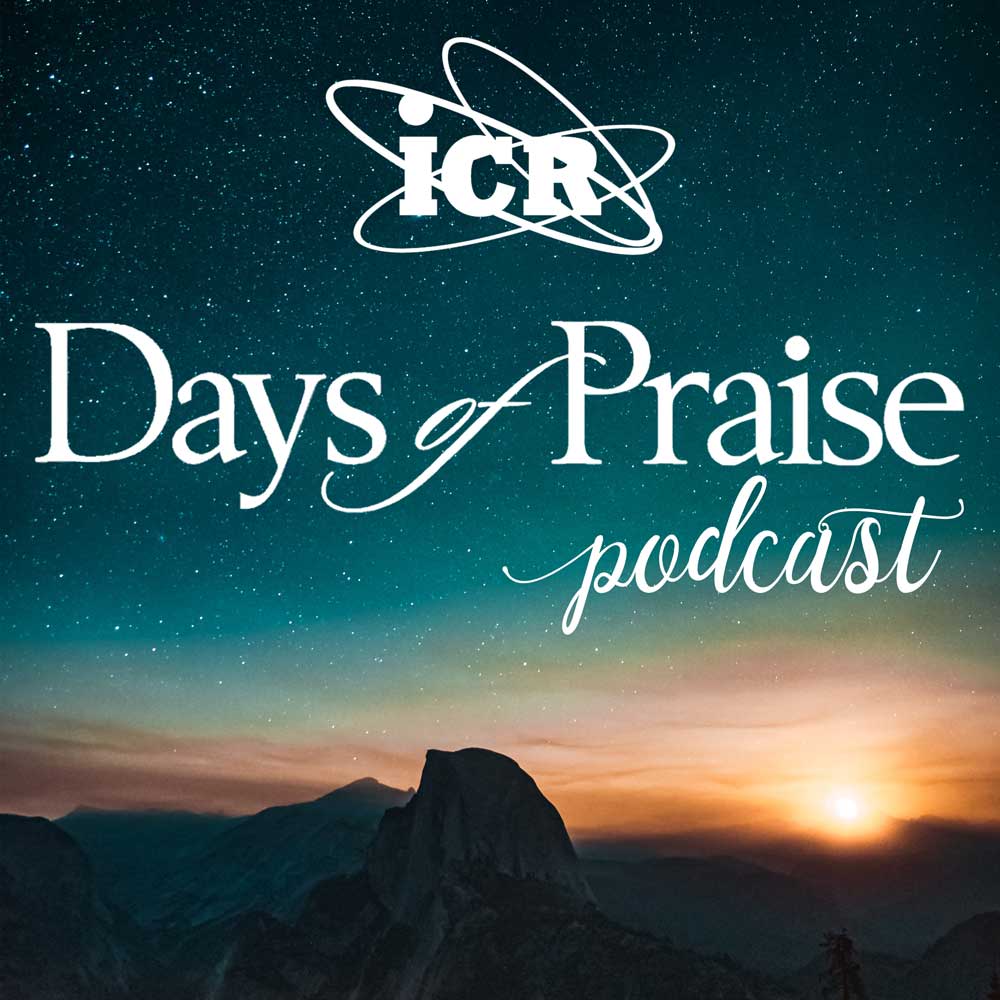 Days of Praise Podcast is a podcast based on the Institute for Creation Research quarterly print devotional, Days of Praise. Start your day with devotional readings written by Dr. Henry Morris, Dr. Henry Morris III, Dr. John Morris, and others to strengthen and encourage you in your Christian faith.