"And he said, Men, brethren, and fathers, hearken; The God of glory appeared unto our father Abraham, when he was in Mesopotamia, before he dwelt in Charran." (Acts 7:2)
This Scripture is the beginning of Stephen's speech given before his martyrdom. He is reciting Israel's history as he counters the charges that he had spoken "blasphemous words against Moses, and against God" and "against this holy place" (
Acts 6:11
, 13). He identifies the Lord as the "God of glory," and his Jewish audience may have remembered that this title was used in
Psalm 29:3
—"The voice of the LORD is upon the waters: the God of glory thundereth."
But most likely they would have connected it with the various instances where God's glory filled and sanctified the tabernacle in the wilderness (
Exodus 29:43
; 40:34-35) and later the temple in Jerusalem (
1 Kings 8:10-11
). Thus, this title for God was rich in meaning to the Israelites.
But Stephen challenged the tradition that God's glory was only associated with the Jerusalem temple and the earthly land of Israel by starting his speech with the God of glory appearing to Abraham in a pagan land (Mesopotamia). In the New Testament dispensation of God's global redemptive plan through Christ Jesus, the active place of His glory is no longer restricted to a physical temple but is present in His redeemed people; "know ye not that your body is the temple of the Holy Ghost which is in you, which ye have of God, and ye are not your own?" (
1 Corinthians 6:19
).
And this redeemed life is connected in like manner to Abraham, who, "when he was called to go out into a place which he should after receive for an inheritance, obeyed; and he went out, not knowing whither he went" (
Hebrews 11:8
). And because of Abraham's unwavering faith in the God of glory, "he looked for a city which hath foundations, whose builder and maker is God" (
Hebrews 11:10
). JPT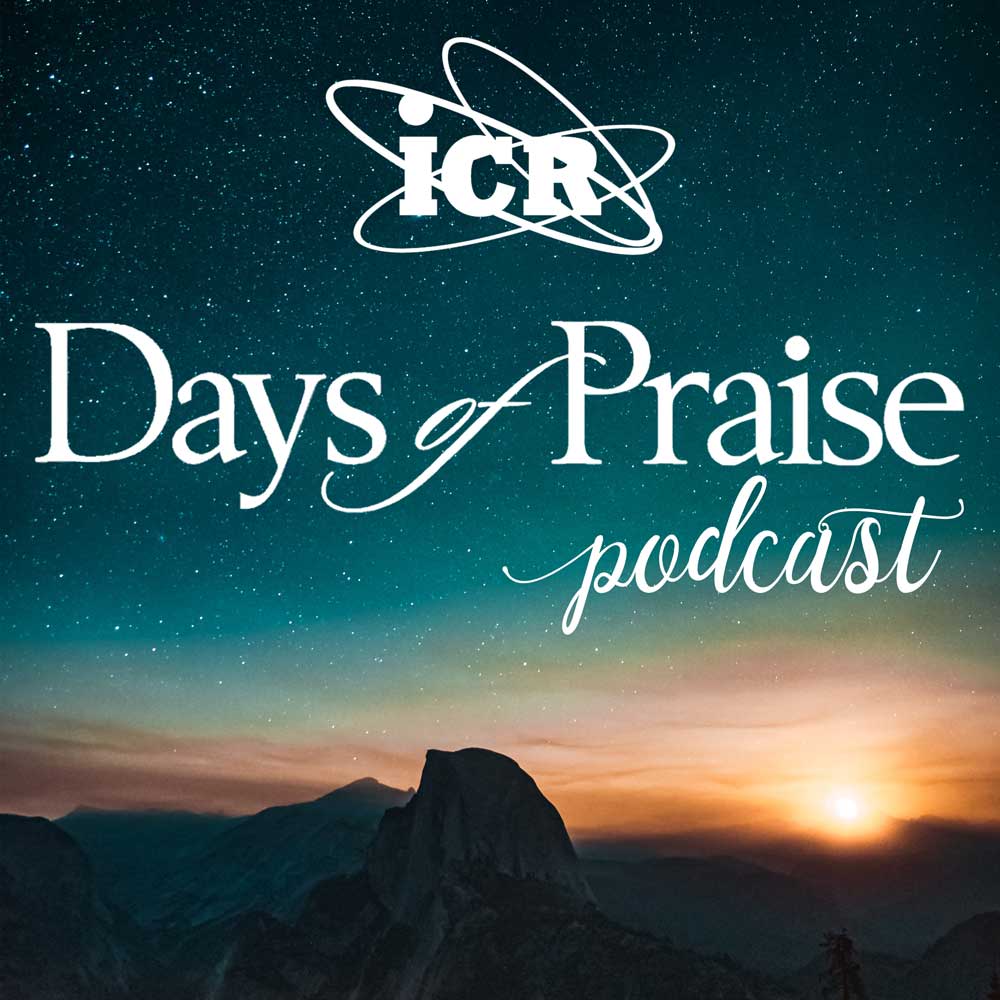 Days of Praise Podcast is a podcast based on the Institute for Creation Research quarterly print devotional, Days of Praise. Start your day with devotional readings written by Dr. Henry Morris, Dr. Henry Morris III, Dr. John Morris, and others to strengthen and encourage you in your Christian faith.