"Who is like unto thee, O Lord, among the gods? who is like thee, glorious in holiness, fearful in praises, doing wonders?" (Exodus 15:11)
Our finite minds would never grasp the idea of holiness if not for the revelation granted to us in the Scriptures. God's "separateness" requires even the awesome four-faced, sixwinged Seraphim to "rest not day and night, saying, Holy, holy, holy, LORD God Almighty, which was, and is, and is to come" (
Revelation 4:8
).
Samuel's gentle mother, praying before the tabernacle, was no doubt moved by the Spirit of God to proclaim, "There is none holy as the LORD: for there is none beside thee" (
1 Samuel 2:2
). Her short statement of faith is the core of holiness—the separate unique character that only the Creator of the universe can possess.
Those who have been "born again" (
John 3:3
) are called "saints" (
Romans 1:7
) when they were "created in righteousness and true holiness" (
Ephesians 4:24
). Our "holiness" is part of the "gift of God" from the One who is holy, "without which no man shall see the Lord" (
Hebrews 12:14
).
Because our Creator, Lord, and King is "righteous in all his ways, and holy in all his works" (
Psalm 145:17
), it should come as no surprise that "as he which hath called you is holy, so be ye holy in all manner of conversation; Because it is written, Be ye holy; for I am holy" (
1 Peter 1:15-16
).
The "great and precious promises" (
2 Peter 1:4
) given to us by our gracious Lord are the spiritual means by which we can "cleanse ourselves from all filthiness of the flesh and spirit, perfecting holiness in the fear of God" (
2 Corinthians 7:1
). Our destiny is sure. Our duty is clear. "Yet shall I be glorious in the eyes of the Lord, and my God shall be my strength" (
Isaiah 49:5
). HMM III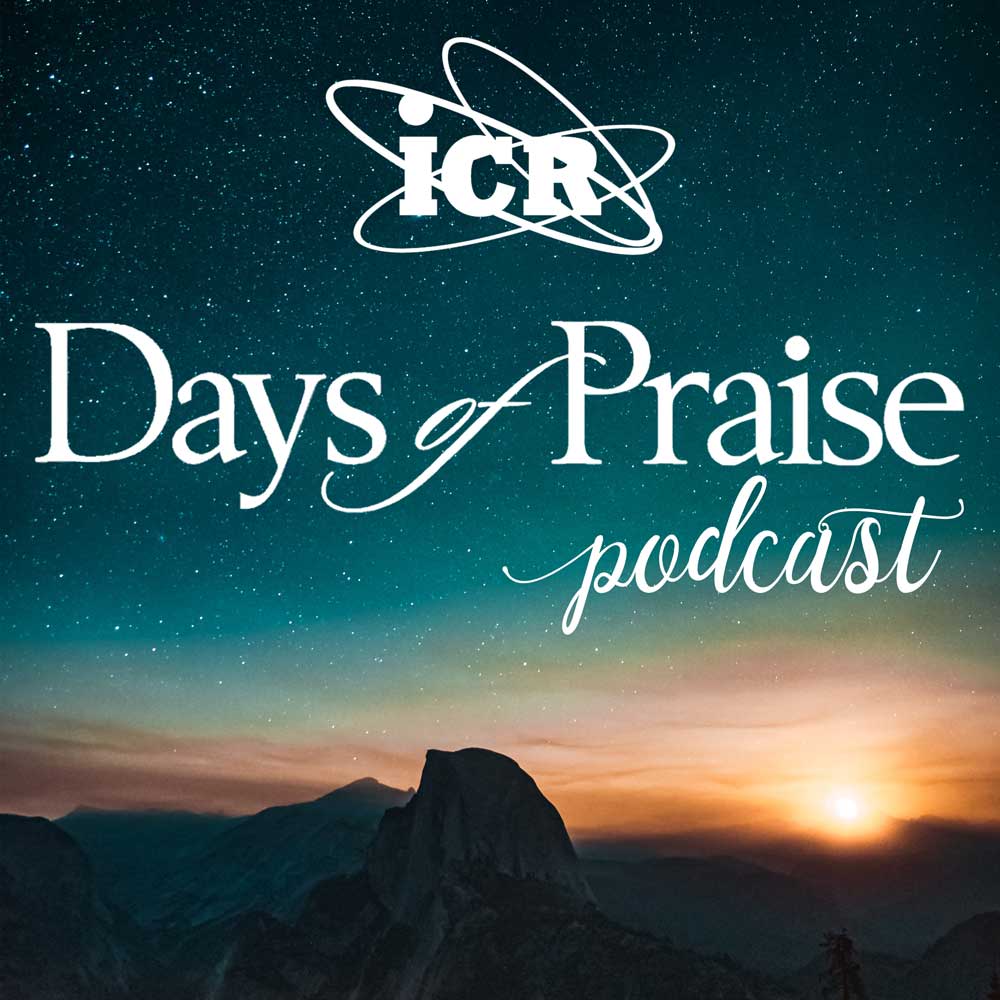 Days of Praise Podcast is a podcast based on the Institute for Creation Research quarterly print devotional, Days of Praise. Start your day with devotional readings written by Dr. Henry Morris, Dr. Henry Morris III, and Dr. John Morris to strengthen and encourage you in your Christian faith.