"I am Gabriel, that stand in the presence of God; and am sent to speak unto thee, and to shew thee these glad tidings." (Luke 1:19)
The great archangel Gabriel was selected to bring the initial messages of the Messiah's birth. Zacharias was told by Gabriel that his wife, Elizabeth, would bear a son who would "make ready a people prepared for the Lord" (
Luke 1:17
). Zacharias refused to believe Gabriel and was struck dumb until the fulfilment of Gabriel's message when Elizabeth gave birth to John the Baptist (
Luke 1:57
).
When Elizabeth was six months pregnant with John (
Luke 1:26
), Gabriel appeared to Mary in Nazareth to tell her that she would "conceive . . . and bring forth a son, and shalt call his name JESUS." Gabriel further insisted, "He shall be great, and shall be called the Son of the Highest: and the Lord God shall give unto him the throne of his father David" (
Luke 1:31-32
).
Mary made the journey south to see Elizabeth in the hill country of Judah. Immediately, Mary heard further confirmation of Gabriel's announcement to her when Elizabeth, "filled with the Holy Ghost," stated that "there shall be a performance of those things which were told her from the Lord" (
Luke 1:41
, 45).
Meanwhile, Joseph learned that Mary was pregnant, but "being a just man, and not willing to make her a public example, was minded to put her away privily" (
Matthew 1:19
). However, the angel of the Lord appeared to Joseph while he was asleep to encourage him: "Joseph, thou son of David, fear not to take unto thee Mary thy wife: for that which is conceived in her is of the Holy Ghost. And she shall bring forth a son, and thou shalt call his name JESUS: for he shall save his people from their sins" (
Matthew 1:20-21
). Gabriel's honor, our eternal blessing. HMM III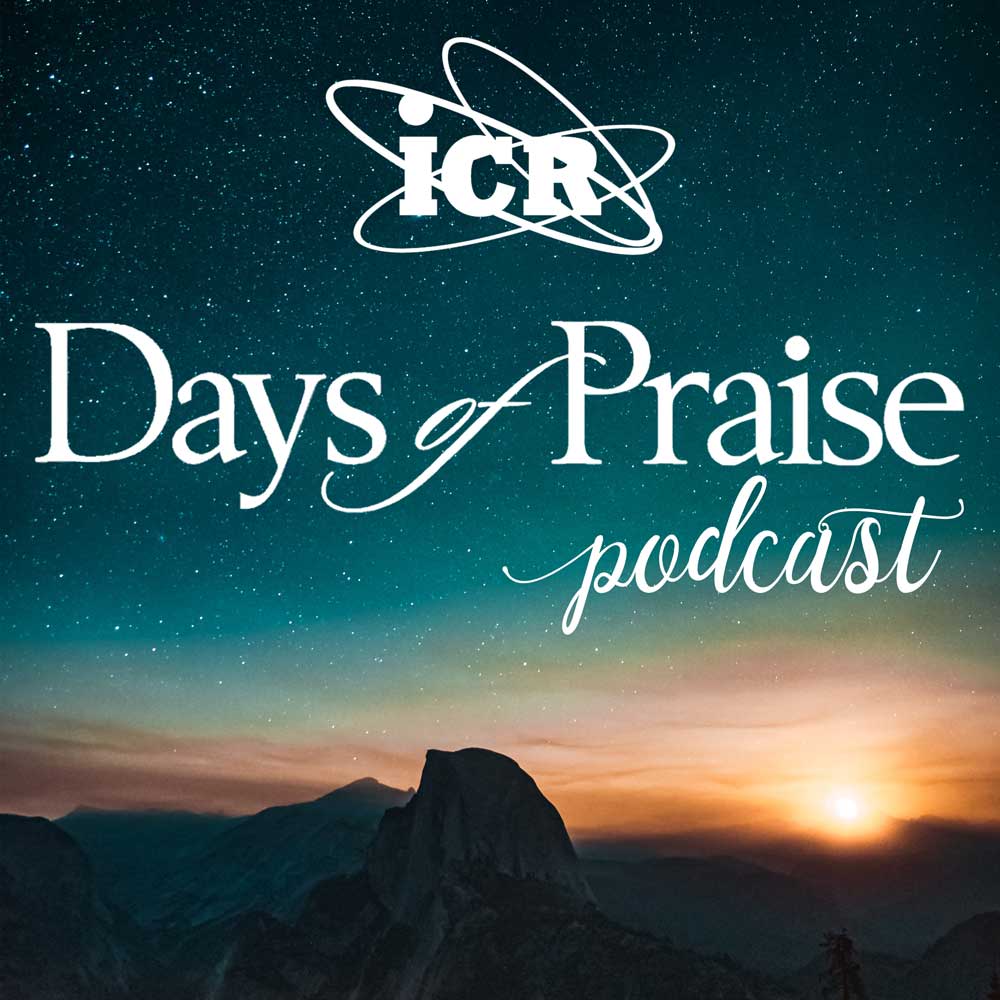 Days of Praise Podcast is a podcast based on the Institute for Creation Research quarterly print devotional, Days of Praise. Start your day with devotional readings written by Dr. Henry Morris, Dr. Henry Morris III, and Dr. John Morris to strengthen and encourage you in your Christian faith.