"Have not I commanded thee? Be strong and of a good courage; be not afraid, neither be thou dismayed: for the LORD thy God is with thee whithersoever thou goest." (Joshua 1:9)
"All [leaders] that will live godly in Christ Jesus shall suffer persecution" (
2 Timothy 3:12
). Those who disciple others must be able to live among "many adversaries" (
1 Corinthians 16:9
).
Godly leaders must not be afraid to confront evil.
Embracing a lifestyle of rightness often brings open hostility from others. But "God hath not given us the spirit of fear; but of power, and of love, and of a sound mind" (
2 Timothy 1:7
). "Speaking the truth in love" (
Ephesians 4:15
) does not negate the responsibility to demand that "God be true, but every man a liar" (
Romans 3:4
).
Godly leaders cannot be dismayed by resistance.
"Fret not thyself because of evildoers, neither be thou envious against the workers of iniquity. For they shall soon be cut down like the grass, and wither as the green herb" (
Psalm 37:1-2
). Our Creator is on the throne of eternity. He is the Alpha and Omega. "Fear thou not; for I am with thee: be not dismayed; for I am thy God: I will strengthen thee; yea, I will help thee; yea, I will uphold thee with the right hand of my righteousness" (
Isaiah 41:10
).
Godly leaders need not fear man's words or looks.
Children used to say "sticks and stones may break my bones, but words can never hurt me." The Bible is more accurate: "Be not afraid of them, neither be afraid of their words, though briers and thorns be with thee, and thou dost dwell among scorpions: be not afraid of their words, nor be dismayed at their looks, though they be a rebellious house" (
Ezekiel 2:6
). HMM III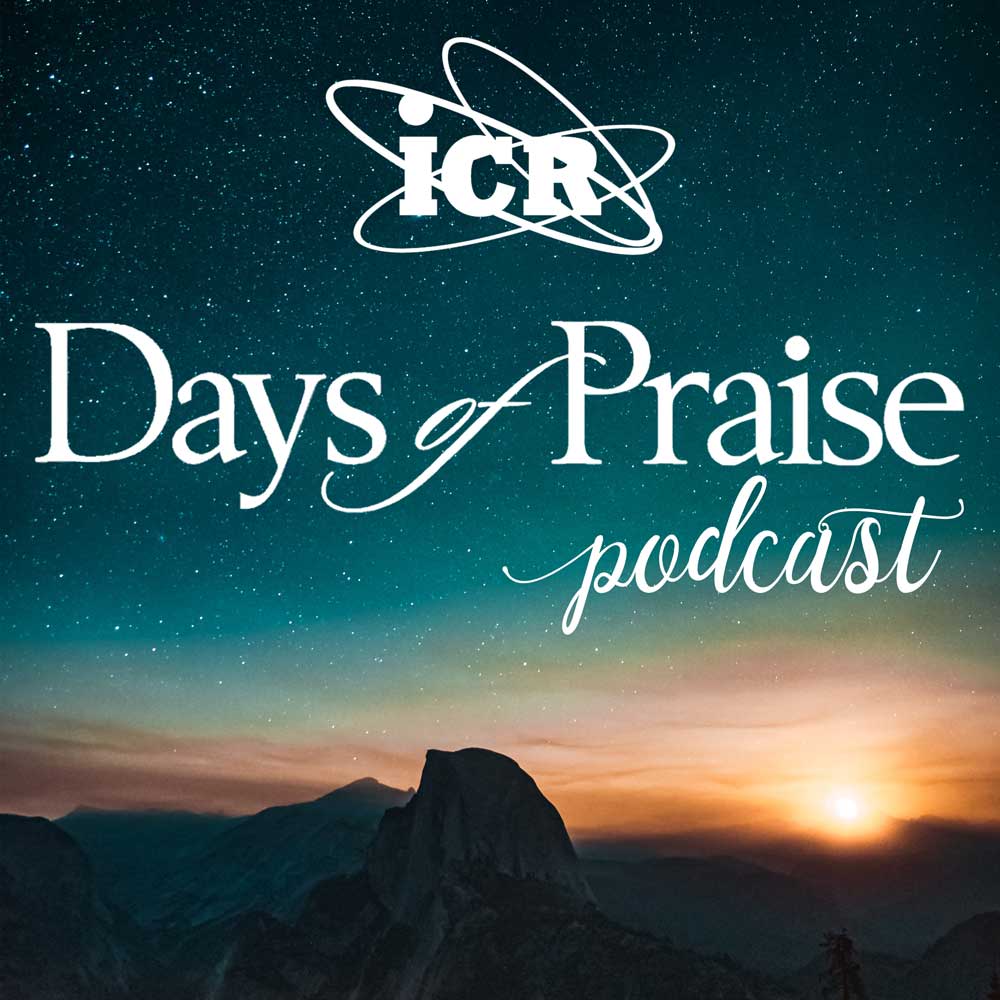 Days of Praise Podcast is a podcast based on the Institute for Creation Research quarterly print devotional, Days of Praise. Start your day with devotional readings written by Dr. Henry Morris, Dr. Henry Morris III, and Dr. John Morris to strengthen and encourage you in your Christian faith.