God essentially gives us the ability to see the true nature of the world as His creation. He graces us with new perspectives and renewed thoughts.1 Seeing creation as God's handiwork is a spiritual blessing, and not seeing it is a form of spiritual blindness.2 For some, the revelatory turning point of seeing the earth and universe as recent creations comes as a shock. Science Writer Brian Thomas had this experience.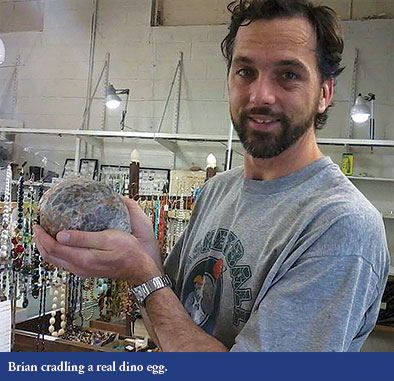 When I was both a Christian and an evolutionist, I believed that science had proven fossils were millions of years old. A friend named Kurt, who was discipling me in Christ, asked me to explain this: Fossils are dated by their rock layers, but then the rock layers are dated based on the age assigned to the fossils they contain. Could I refute this assertion? I had no good answer, except I thought it was just not possible that so many smart scientists could all make that same mistake.
My friend repeated his question about a week later, and I tried to ignore it, along with his other challenges. Millions of years was simply too fundamental a belief for me to willingly question it. But for five weeks he kept asking me to explain the use of circular reasoning in dating fossils. Frustrated, I asked him to stop bothering me. So, he made me an offer. He would stop asking me if I would read Dr. Henry Morris' book Scientific Creationism.3 I agreed, thinking that I would return to show him all the errors in the book and easily silence his challenges.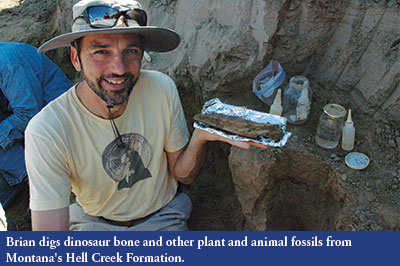 I found no errors on the first page…or the second. My yellow notepad, poised to receive a flood of critical commentary from my pen, was blank after the first and second chapters—and even the whole book. It took me several months, between school assignments, to read it all, but by the time I finished I was shocked to discover that the problems with evolution and its dating methods were insurmountable. One reason so many smart scientists could be wrong was that their secular beliefs frame which questions they are even willing to ask.
Who knew that creation and the Flood were much better explanations for biology, geology, and the whole world? After this, I viewed God's Word with a whole new dimension of respect, as well as Kurt, who today pastors Alvin Bible Church in Texas. Instead of a record that contained just some truth, I saw for the first time that every word of Scripture is exactly what the Lord wanted to write and to be understood by all cultures for all times—even for me.
God will not force us to see His truth, but He does reward the seeker with new vision and a renewed mind.4 It is our prayer that God uses ICR's resources, and those of other biblical creation ministries, to help cast down every argument that hinders knowing God and to open the eyes of this generation to biblical creation.5 We want all generations to have a creation conversion!
References
"And do not be conformed to this world, but be transformed by the renewing of your mind, that you may prove what is that good and acceptable and perfect will of God" (Romans 12:2).
Ephesians 4:17-18.
Morris, H. M. 1974. Scientific Creationism. Green Forest, AR: Master Books.
"And you will seek Me and find Me, when you search for Me with all your heart" (Jeremiah 29:13).
"For the weapons of our warfare are not carnal but mighty in God for pulling down strongholds, casting down arguments and every high thing that exalts itself against the knowledge of God, bringing every thought into captivity to the obedience of Christ" (2 Corinthians 10:4-5).
Gateway Church presentation image credit: Michael Hansen. Additional images: Brian Thomas.
* Mr. Thomas is Science Writer at the Institute for Creation Research.