"And Melchizedek king of Salem brought forth bread and wine: and he was the priest of the most high God." (Genesis 14:18)
After Abram's victory over the pagan kings and the rescue of his nephew Lot, he was met by Melchizedek, King of Salem (Hebrew for "peace"). The name Melchizedek is actually a combination of two different words (
malkı̂-ṣedek
) connected by a Hebrew symbol called a
maqqef
that functions like a hyphen in English. The word
malkı̂
literally means "my king," and
ṣedek
means "righteousness."
This King of Righteousness and Peace is also called "the priest of the most high God." He is described in detail in the book of Hebrews as "made like unto the Son of God." Melchizedek was like Jesus Christ, our High Priest, in that both were "without father, without mother, without descent, having neither beginning of days, nor end of life; but…abideth a priest continually" (
Hebrews 7:3
).
And most appropriately and prophetically, this amazing pre-Mosaic law theophany of the Lord Jesus Christ brings wine and bread to Abram. The direct redemptive connection is clearly forecasted. On the night before His sacrificial death, "Jesus took bread, and blessed it, and brake it, and gave it to the disciples, and said, Take, eat; this is my body. And he took the cup, and gave thanks, and gave it to them, saying, Drink ye all of it; for this is my blood of the new testament, which is shed for many for the remission of sins" (
Matthew 26:26-28
).
Praise the Lord Jesus Christ, our High Priest and King of Righteousness and Peace, "who through the eternal Spirit offered himself without spot to God" (
Hebrews 9:14
). JPT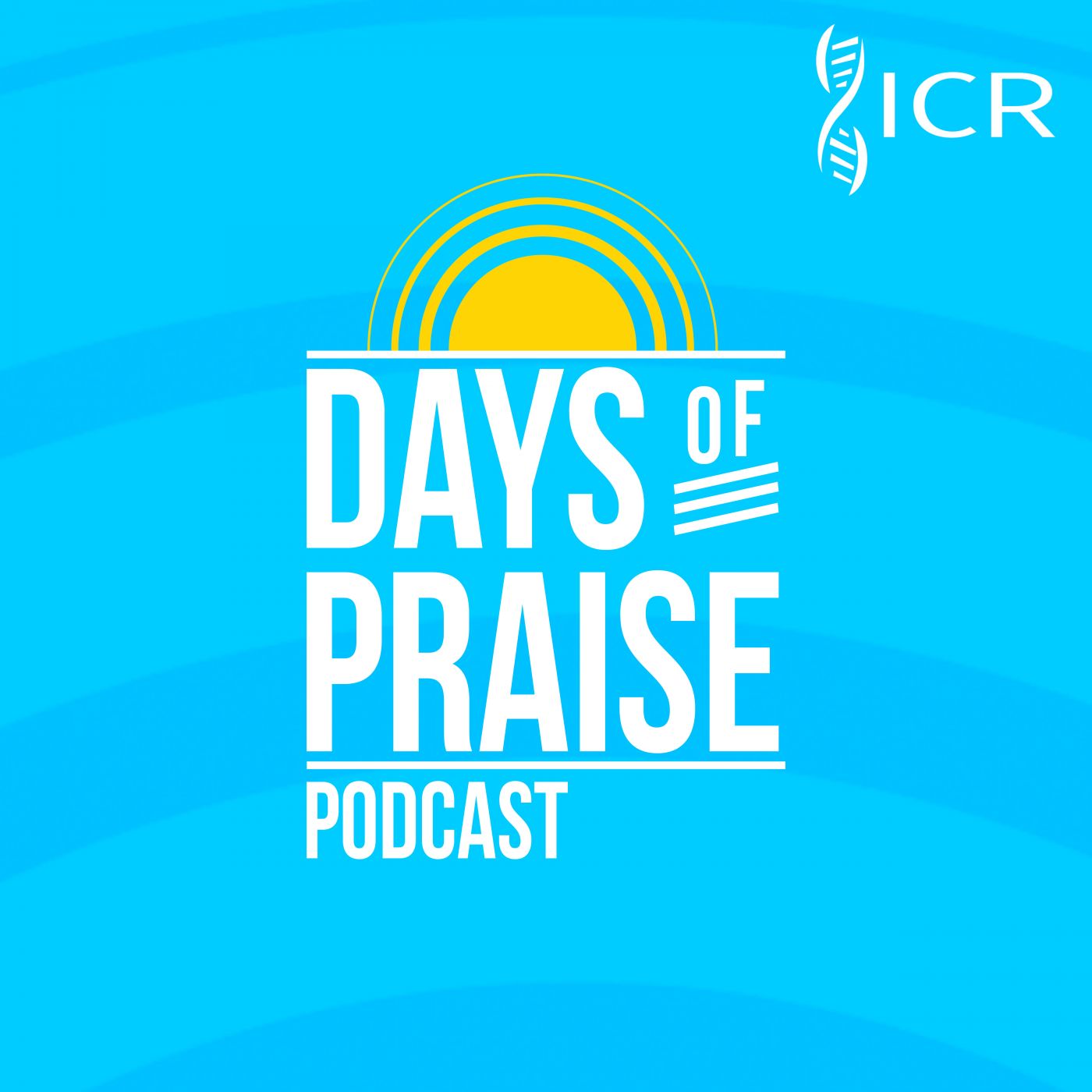 Days of Praise Podcast is a podcast based on the Institute for Creation Research quarterly print devotional, Days of Praise. Start your day with devotional readings written by Dr. Henry Morris, Dr. Henry Morris III, Dr. John Morris, and others to strengthen and encourage you in your Christian faith.