At the beginning of a new decade, wise Christian men and women should look back and evaluate their activities during the past years, to see if their lives and ministries had been all they could have been, to the glory of God and the furtherance of His Kingdom.
The activities of ICR have been well documented on these pages, but the numbers of lectures and attendance figures tell only a minor portion of the story. The real impact is in the changed lives of people. Hardly a day goes by without a testimony of salvation or Christian growth coming our way. But the news we cherish most comes from young people who have heard one of us talk or read one of the books and now are better prepared for the onslaught of humanism sure to come their way. Let me share with you one such letter, received after a recent Back To Genesis seminar.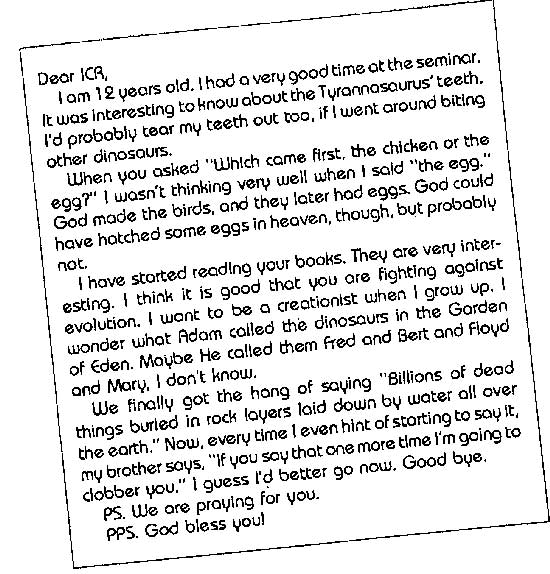 *Dr. John Morris is the President of ICR.