The article requested is not found.
Browse through our Archives of articles.
Use our powerful article Search Tools.
Salvation vs. Assurance of Salvation
"But whoso keepeth his word, in him verily is the love of God perfected: hereby know we that we are in him.More...
God's Shining Face
"The LORD make his face shine upon thee, and be gracious unto thee.More...
Inside December 2021 Acts & Facts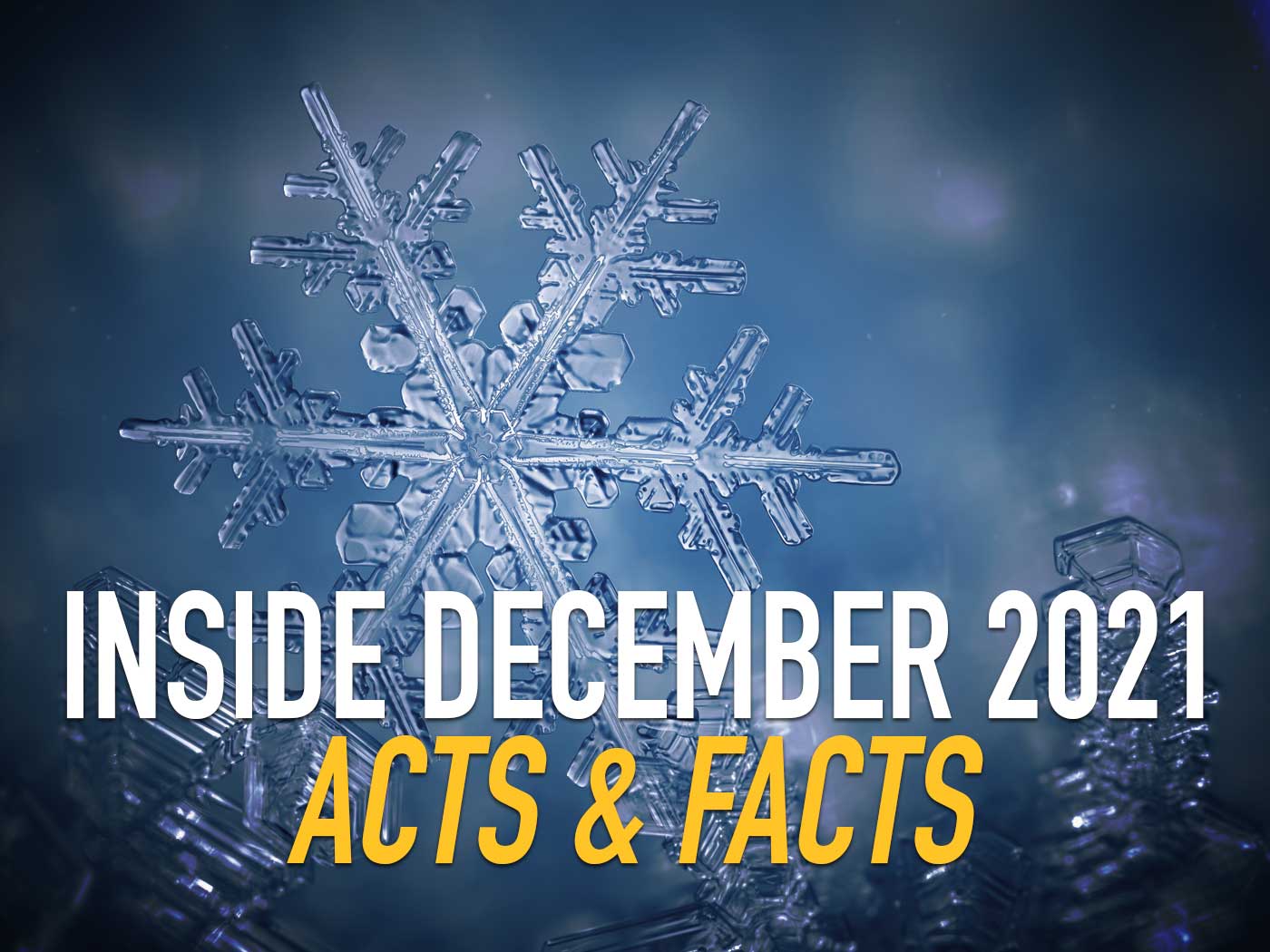 How can we understand Christ's role as our mediator from a scientific perspective? Why was ICR's first dinosaur excavation significant for creation science? How do oceans point to a young Earth? What can we learn about biology and geology from Haleakala National Park? Discover the answers to these questions and more in the December 2021 issue of Acts & Facts!
More...
Help Me, O Lord
"Help me, O LORD my God: O save me according to thy mercy: That they may know that this is thy hand; that thou, LORD, hast done it.More...
More Articles