The article requested is not found.
Browse through our Archives of articles.
Use our powerful article Search Tools.
The Obedient Christ
"And being found in fashion as a man, he humbled himself, and became obedient unto death, even the death of the cross.More...
Unlocking the Mysteries of Genesis Conference Coming to Lincoln, Nebraska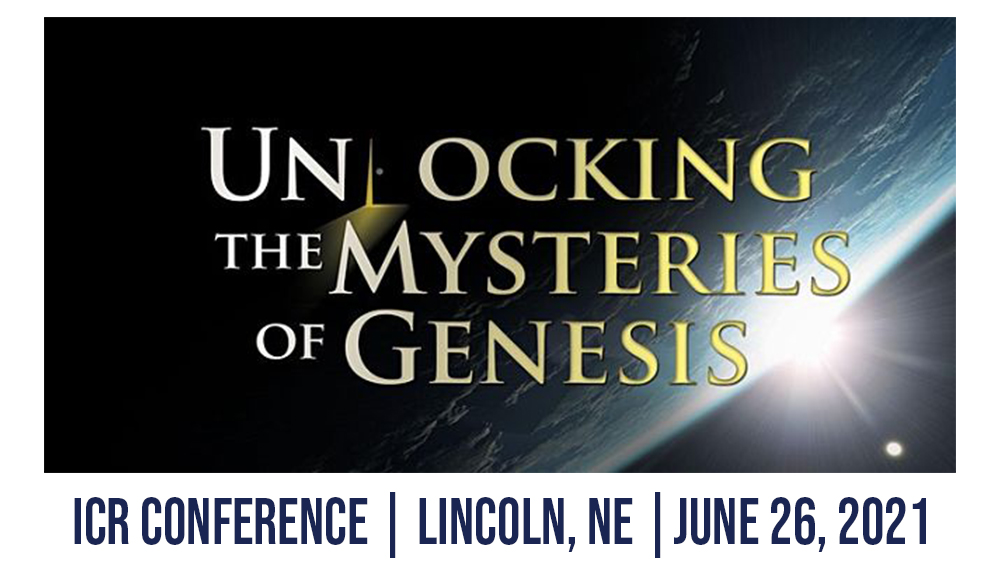 Are you looking for real answers to the tough questions of faith and science? Come to the Unlocking the Mysteries of Genesis Conference on June 26 at Lincoln Christian School in Lincoln, Nebraska.
ICR scientists will present evidence on the age of the universe, the origin of human life, dinosaurs, and more—all from a biblical perspective! Youth sessions are included for students from middle school through college.More...
Reasonable Service
"I beseech you therefore...by the mercies of God, that ye present your bodies a living sacrifice, holy, acceptable unto God, which is your reasonable service.More...
The Incarnation of Christ
"Christ Jesus...being in the form of God, thought it not robbery to be equal with God: But made himself of no reputation, and took upon him the form of a servant, and was made in the likeness of men.More...
More Articles