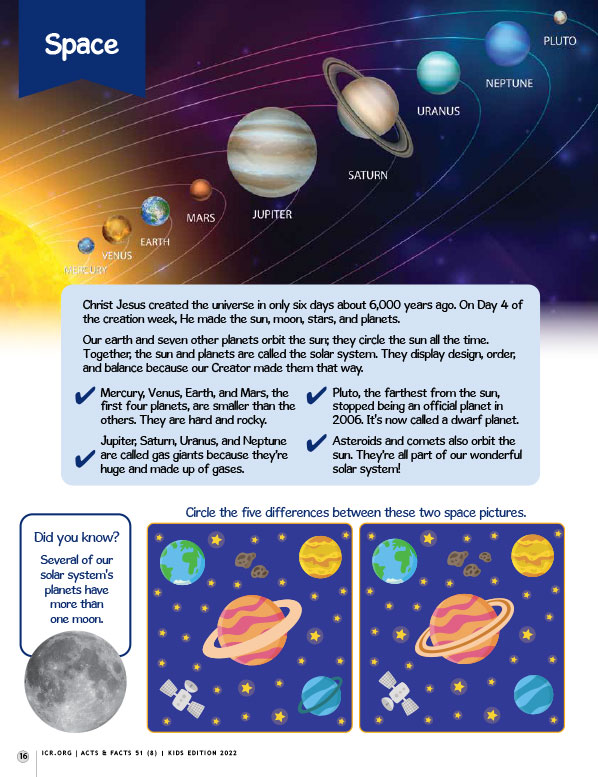 Hi, kids! We created a special Acts & Facts just for you! We hope you have fun doing the activities while learning how God designed creation just right in the beginning.
Christ Jesus created the universe in six days about 6,000 years ago. On Day 4, He made the sun, moon, stars, and planets. They display design, order, and balance because our Creator made them that way.
Click HERE to to download the entire Kids Edition 2022 Acts & Facts.
Click HERE for the Kids! Edition individual sections and ICR's Creation Kids activity pages.
Contributions by communications department: Jayme Durant, Beth Mull, Michael Stamp, and Lori Fausak. Designed by Susan Windsor