"And God said moreover unto Moses, Thus shalt thou say unto the children of Israel, The LORD God of your fathers, the God of Abraham, the God of Isaac, and the God of Jacob, hath sent me unto you: this is my name for ever, and this is my memorial unto all generations." (Exodus 3:15)
It is surely a good thing that Americans have designated an annual Memorial Day in which we call to remembrance the great sacrifices of those before us who fought and suffered (and often died) to form our nation and preserve its freedom. Without them we would not be here today, and we need to remember them.
It is even more important, however, to remember the God of our fathers, our true Author of liberty. He has established His own memorial, wanting us to remember not only our ancient spiritual forefathers, but also His own great name, Jehovah. "The LORD God" in our text verse is Jehovah Elohim. The sense of God's announcement to Moses was that "Jehovah" was the name of the God of Abraham, and in fact, the name of the Creator of the world. Jehovah is the redemptive name of God, while "Elohim" is His name as omnipotent Creator.
We must always remember this, He says. The word "memorial" is used here for the first time in the Bible and thus is very significant. We should remember Him as Creator every seventh day when we devote a day to rest and worship (
Exodus 20:8
, 11). But there is also another day to remember the Lord for His work of redemption. When He became man, dying to save us from our sins, He established a memorial supper, saying: "This do in remembrance of me" (
Luke 22:19
). Thus, when we observe each weekly Lord's day, and also whenever we partake of the Lord's supper, we are really observing a special Memorial Day in His honor, remembering His great name "unto all generations." HMM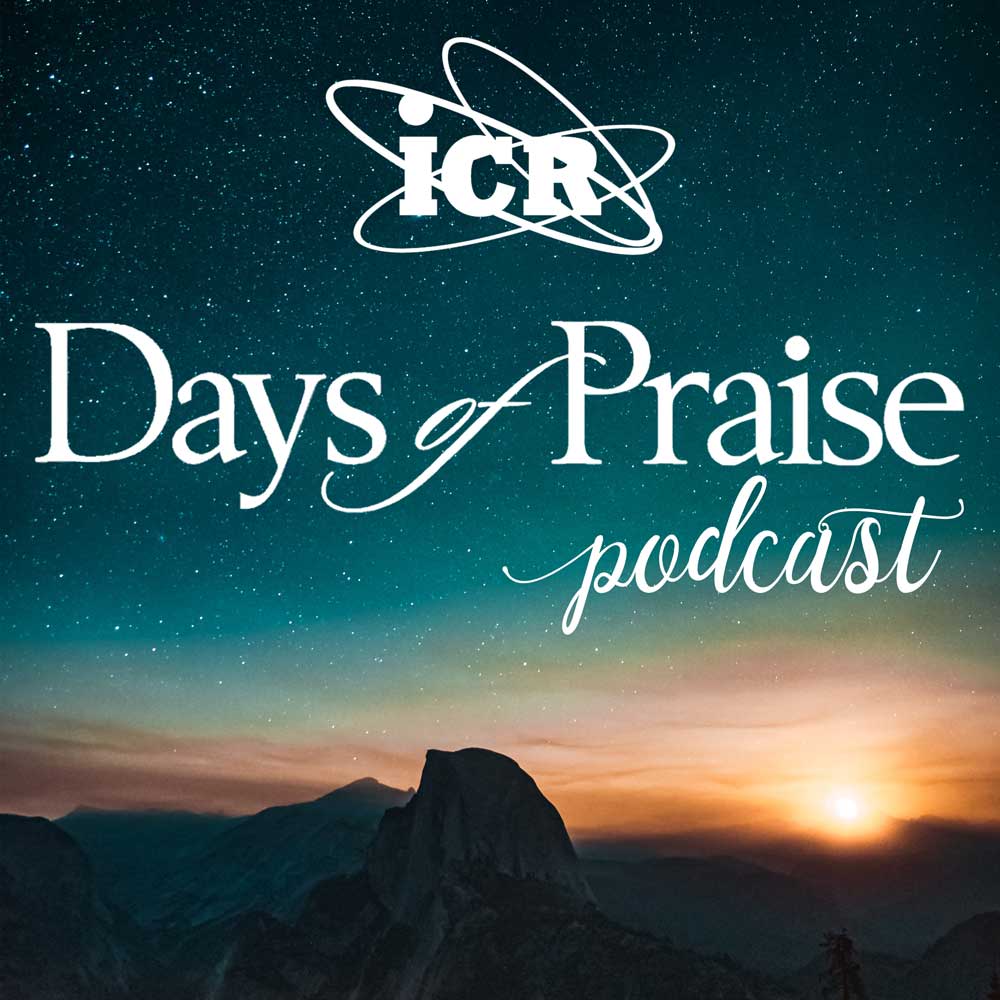 Days of Praise Podcast is a podcast based on the Institute for Creation Research quarterly print devotional, Days of Praise. Start your day with devotional readings written by Dr. Henry Morris, Dr. Henry Morris III, Dr. John Morris, and others to strengthen and encourage you in your Christian faith.