"Every word of God is pure: he is a shield unto them that put their trust in him. Add thou not unto his words, lest he reprove thee, and thou be found a liar." (Proverbs 30:5-6)
The Bible is unique among all books. Not only is it different in its form, structure, and history, but it takes the position of supernatural superiority to all other communication. It insists on total accuracy for its content and absolute obedience to its commands. No other book is so demanding. The whole of the Bible abounds with the teaching that it has "given unto us all things that pertain unto life and godliness" (
2 Peter 1:3
).
It is the word of God the Father. Jesus made it clear: "I have not spoken of myself; but the Father which sent me, he gave me a commandment, what I should say, and what I should speak. And I know that his commandment is life everlasting: whatsoever I speak therefore, even as the Father said unto me, so I speak" (
John 12:49
).
It was confirmed by the Holy Spirit. "For the prophecy came not in old time by the will of man: but holy men of God spake as they were moved by the Holy Ghost" (
2 Peter 1:21
).
It is the source of faith and salvation. "Being born again, not of corruptible seed, but of incorruptible, by the word of God, which liveth and abideth for ever" (
1 Peter 1:23
).
It is not to be changed. "Ye shall not add unto the word which I command you, neither shall ye diminish ought from it, that ye may keep the commandments of the LORD your God which I command you" (
Deuteronomy 4:2
).
It is the instrument by which "a young man [can] cleanse his way...by taking heed thereto according to thy word" (
Psalm 119:9
). It is to be reverenced and obeyed, "for thou hast magnified thy word above all thy name" (
Psalm 138:2
). "Yea, let God be true, but every man a liar" (
Romans 3:4
). HMM III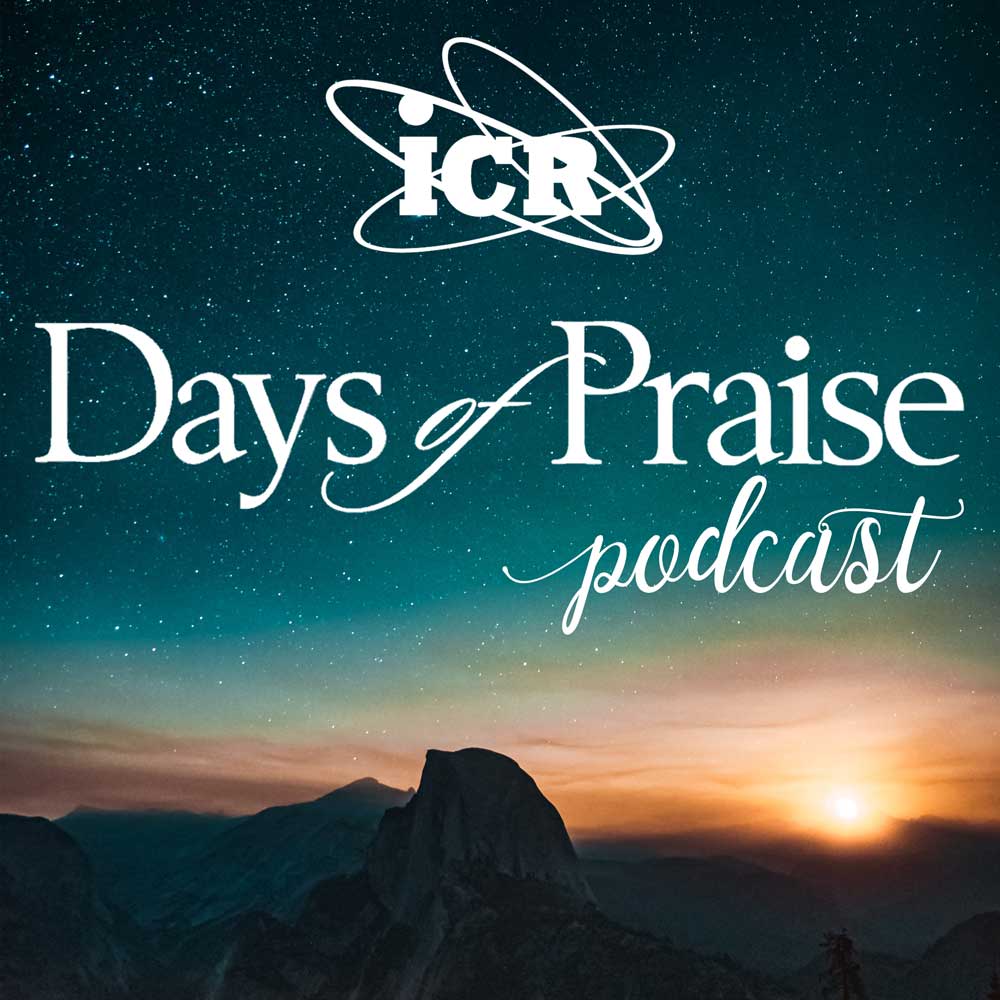 Days of Praise Podcast is a podcast based on the Institute for Creation Research quarterly print devotional, Days of Praise. Start your day with devotional readings written by Dr. Henry Morris, Dr. Henry Morris III, Dr. John Morris, and others to strengthen and encourage you in your Christian faith.