"O sing unto the LORD a new song; for he hath done marvelous things: his right hand, and his holy arm, hath gotten him the victory." (Psalm 98:1)
Throughout Scripture God accomplished glorious things, and His people responded in song. The final verse of "There Is a Fountain" reminds us that our song will last for eternity.
Then in a nobler, sweeter song,
I'll sing thy power to save,
When this poor lisping, stammering tongue
Lies silent in the grave.
There will come a time when redeemed individuals will amass around the throne of God and His Son, our Redeemer, and sing a mighty song of praise to Him for salvation: "And they sung a new song, saying, Thou art worthy to take the book, and to open the seals thereof: for thou wast slain, and hast redeemed us to God by thy blood out of every kindred, and tongue, and people, and nation" (
Revelation 5:9
). The Creator had bought creation back with His own blood.
The just and holy Creator was rejected by His creation and rightly pronounced the penalty of death. Yet, He entered the created world to live a sinless life so that He could die as a proper substitute for all, and then rose from the grave in final victory over sin, offering us eternal life.
Our inability in this life to fully understand all that has transpired or even phrase a proper testimony will be replaced with an accurate assessment. We will gather there with all the saints to sing His praise: "Thou art worthy, O Lord, to receive glory and honor and power: for thou hast created all things, and for thy pleasure they are and were created" (
Revelation 4:11
). The great Creator became our Redeemer and our everlasting King! JDM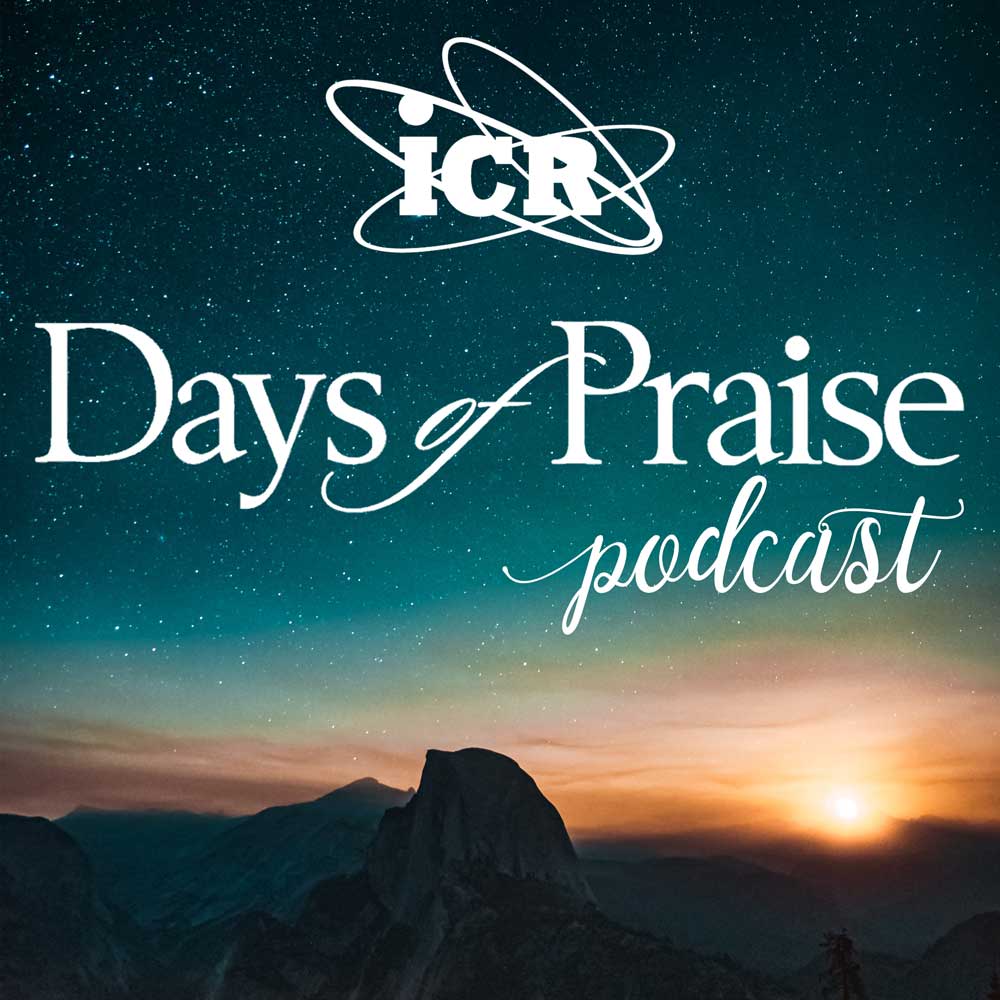 Days of Praise Podcast is a podcast based on the Institute for Creation Research quarterly print devotional, Days of Praise. Start your day with devotional readings written by Dr. Henry Morris, Dr. Henry Morris III, Dr. John Morris, and others to strengthen and encourage you in your Christian faith.