"In the beginning was the Word, and the Word was with God, and the Word was God." (John 1:1)
The holy Scriptures and the person of our Lord Jesus Christ are so inseparably bound together that whatever calls into question the integrity and authority of one correspondingly casts aspersions on the other. Let us not be guilty of saying that the written Word and the incarnate Word are in all aspects the same, but the Bible does clearly reveal Christ as "the Word...made flesh, [who] dwelt among us" (
John 1:14
). "And his name is called The Word of God" (
Revelation 19:13
).
In carefully worded arguments, Christ time and again called attention to the fact that the teachings of the Old Testament Scriptures were actually teaching about Him. "Search the scriptures; for in them ye think ye have eternal life: and they are they which testify of me....For had ye believed Moses, ye would have believed me; for he wrote of me. But if ye believe not his writings, how shall ye believe my words?" (
John 5:39
, 46-47). "If they hear not Moses and the prophets, neither will they be persuaded, though one rose from the dead" (
Luke 16:31
).
Therefore, those who diligently search the Scriptures find in them sufficient testimony to Christ, and where there is faith in the witness of Scripture, there will be faith in Christ and His words. But if men reject the testimony of Scripture, they will not even be convinced by His miraculous resurrection from the dead.
Christ claimed that all of Scripture pointed to Him. On the road to Emmaus, He taught that all three popular divisions of the Old Testament traced one progressive Messianic revelation. To understand the New Testament, we must know the Old, for both tell the same story, each amplifying the other. They are forever inseparable. JDM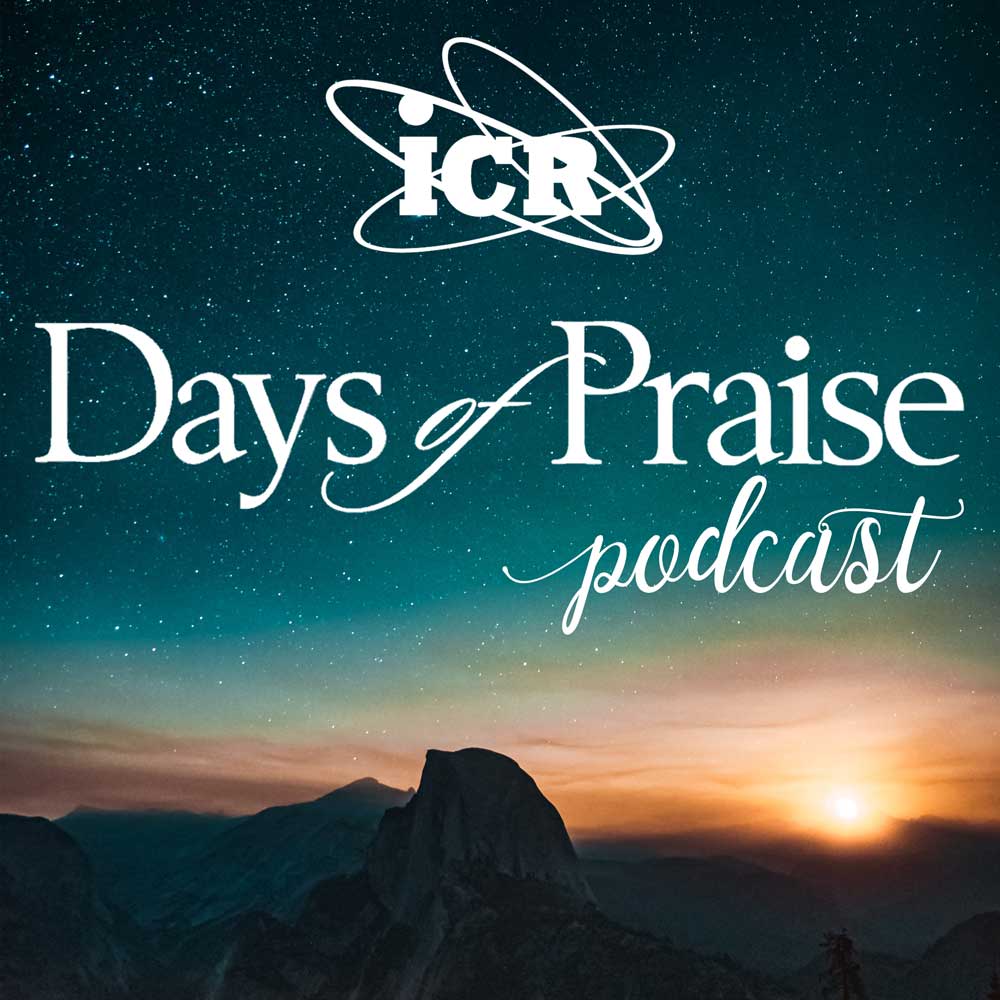 Days of Praise Podcast is a podcast based on the Institute for Creation Research quarterly print devotional, Days of Praise. Start your day with devotional readings written by Dr. Henry Morris, Dr. Henry Morris III, and Dr. John Morris to strengthen and encourage you in your Christian faith.