"And further, by these, my son, be admonished: of making many books there is no end; and much study is a weariness of the flesh." (Ecclesiastes 12:12)
It seems amazing, at first, that we should be reading a complaint from almost 3,000 years ago that too many books were already being published. The greatest book, of course, is the collection of 66 books known as the Bible—that is, the Book (which is the meaning of "Bible"). This Book has been "for ever...settled in heaven" and "endureth for ever" (
Psalm 119:89
, 160).
The first mention of "book" in the Bible is found in
Genesis 5:1
: "This is the book of the generations of Adam." Similarly, the first mention of "book" in the New Testament is
Matthew 1:1
: "The book of the generation of Jesus Christ." These "books" are now incorporated into the Book and, in a striking way, emphasize the continuity of Old and New Testaments—the one dealing with the first Adam, the other with the last Adam.
The final mentions of "book" also are very important, again dealing not with books that are temporal but with books that are eternal. In the Old Testament we have the beautiful promise of Malachi 3:16: "Then they that feared the LORD spake often one to another: and the LORD hearkened, and heard it, and a book of remembrance was written before him for them that feared the LORD, and that thought upon his name."
The final mention of "book" in the Bible, on the other hand, is a sober warning not to tamper with the Book. "If any man shall take away from the words of the book of this prophecy, God shall take away his part out of the book of life, and out of the holy city, and from the things which are written in this book" (
Revelation 22:19
). Let us honor it, guard it, believe it, and follow it. HMM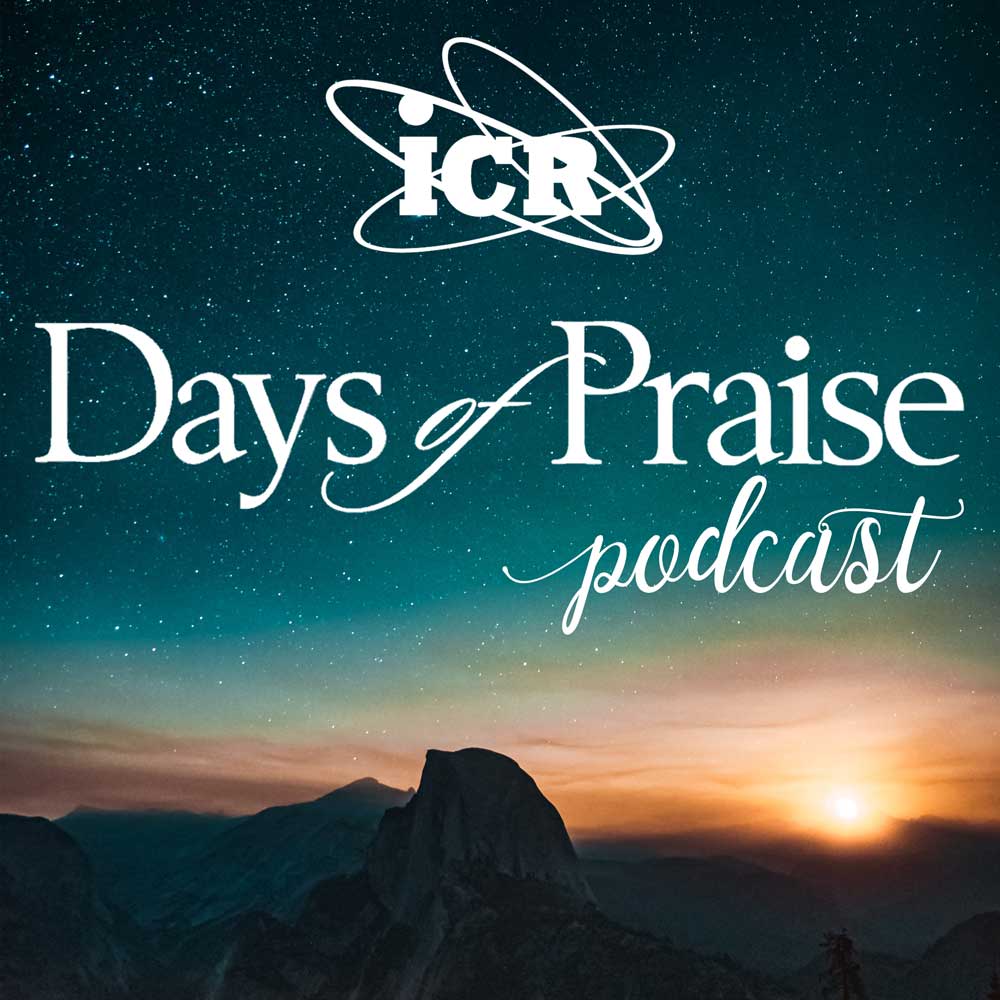 Days of Praise Podcast is a podcast based on the Institute for Creation Research quarterly print devotional, Days of Praise. Start your day with devotional readings written by Dr. Henry Morris, Dr. Henry Morris III, and Dr. John Morris to strengthen and encourage you in your Christian faith.