"And out of the ground made the LORD God to grow every tree that is pleasant to the sight, and good for food; the tree of life also in the midst of the garden, and the tree of knowledge of good and evil." (Genesis 2:9)
It is significant that the first reference to "science" in the Bible is in connection with the tree of the "science" of good and evil. The English word "science" comes from the Latin
scientia
, meaning "knowledge." In both Old and New Testaments, "science" and "knowledge" translate the same Greek and Hebrew words respectively. Science—properly speaking—is what we know, not naturalistic speculation (as in evolutionary "science"). Adam and Eve knew a great deal about God and His creation, and all of it was "very good" (
Genesis 1:31
); they did not need to have a knowledge of evil, and God warned them against it (2:17).
But they partook of the evil tree anyway, and therewith
evil
knowledge entered the hearts and minds of mankind. Throughout the long ages since, true science has been of great good in the world and false science has wrought great harm. The apostle Paul has warned us against it: "Keep that which is committed to thy trust, avoiding profane and vain babblings, and oppositions of science falsely so called" (
1 Timothy 6:20
). In the context of the times, Paul was specifically warning against the evolutionary pantheism of the gnostic philosophers.
In contrast, the final climactic reference in the Bible to knowledge is Peter's exhortation to "grow in grace, and in the knowledge of our Lord and Saviour Jesus Christ" (
2 Peter 3:18
). "The fear of the LORD is the beginning of knowledge" (
Proverbs 1:7
), and in Jesus Christ "are hid all the treasures of wisdom and knowledge" (
Colossians 2:3
). Therefore, let us resolve to eschew the knowledge of evil and grow in the knowledge of Christ! HMM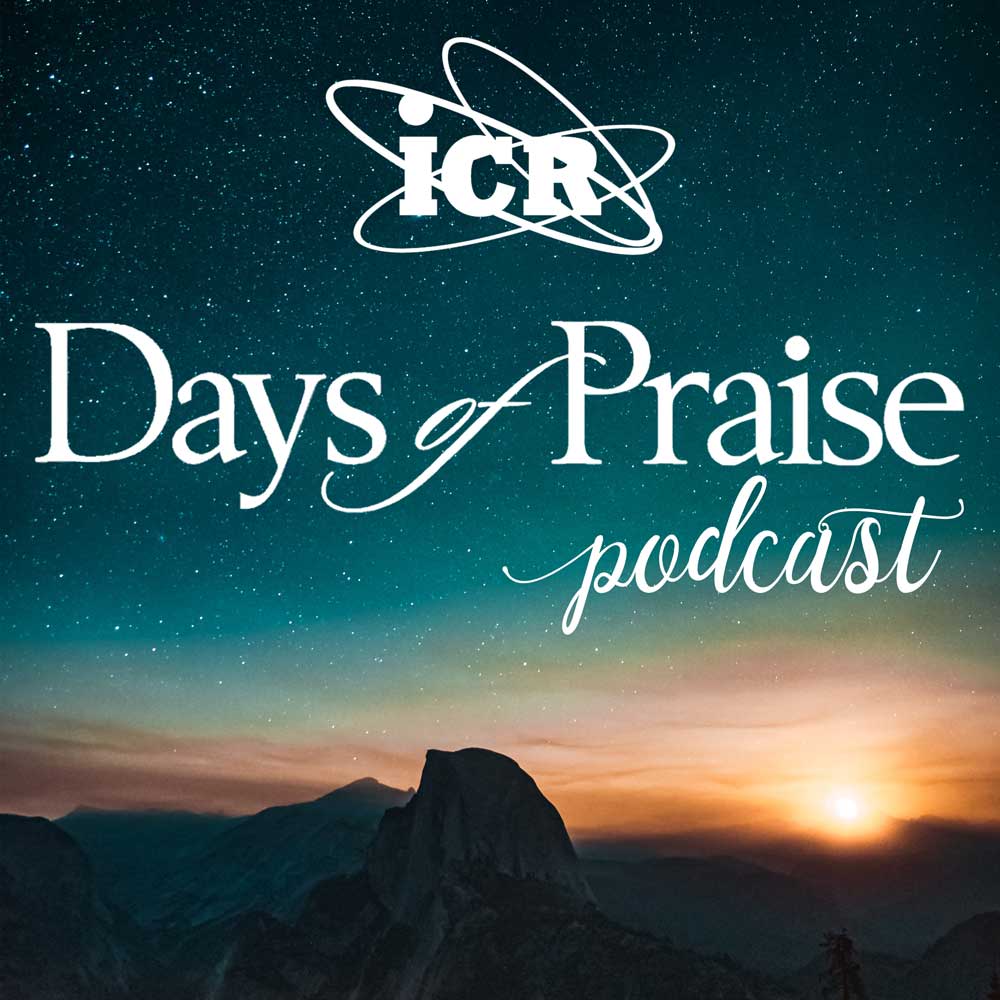 Days of Praise Podcast is a podcast based on the Institute for Creation Research quarterly print devotional, Days of Praise. Start your day with devotional readings written by Dr. Henry Morris, Dr. Henry Morris III, and Dr. John Morris to strengthen and encourage you in your Christian faith.