"In whom also ye are circumcised with the circumcision made without hands, in putting off the body of the sins of the flesh by the circumcision of Christ." (Colossians 2:11)
During the millennia when God was preparing the earth for the coming of the promised Messiah, the sign of relationship was focused on physical purity through the unique nation of Israel. Hence the requirement of male circumcision, a poignant identity that would emphasize the genetic line as well as reinforce the personal commitment.
That dramatic message, amplified throughout the lifetime of Israel in the feasts and liturgical observances, was radically changed when the Messiah came in "the fulness of the time" (
Galatians 4:4
) to fulfill and complete the promises. Thereafter, the mystery of the grand plan of God was revealed "which was kept secret since the world began" (
Romans 16:25
): "Circumcision is nothing, and uncircumcision is nothing, but the keeping of the commandments of God" (
1 Corinthians 7:19
). Now the message is "Christ in you, the hope of glory" (
Colossians 1:27
).
This "circumcision" of Christ is "not the putting away of the filth of the flesh, but the answer of a good conscience toward God" (
1 Peter 3:21
). This public declaration (not a private ceremony for Jewish families) demonstrates that "there is neither Jew nor Greek, there is neither bond nor free, there is neither male nor female: for ye are all one in Christ Jesus" (
Galatians 3:28
). The sign of the new relationship is for all who believe in the completed work of the Messiah. This "circumcision" dramatizes the creation of the "new man" (
Romans 6:4
) and tells the story of salvation in a way that anyone can both participate in and remember. HMM III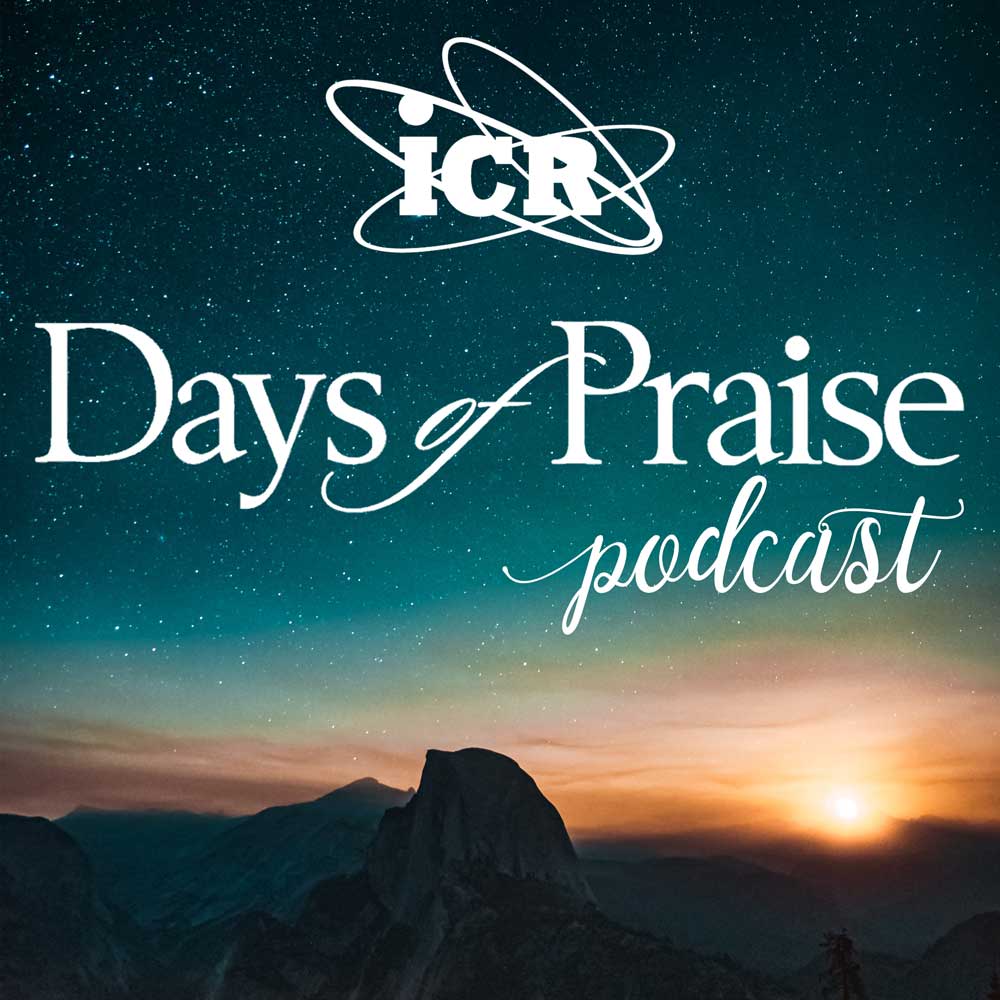 Days of Praise Podcast is a podcast based on the Institute for Creation Research quarterly print devotional, Days of Praise. Start your day with devotional readings written by Dr. Henry Morris, Dr. Henry Morris III, and Dr. John Morris to strengthen and encourage you in your Christian faith.