"Thy word is a lamp unto my feet, and a light unto my path." (Psalm 119:105)
As the sun provides physical light for the world, so Jesus Christ is spiritually "the light of the world" (
John 8:12
). However, we clearly can see His light only through the light holder, the lamp, as it were, of His written Word. The Word, therefore, is a lamp and, since it contains and reveals the light, is also a light in its own right. Without the Holy Scriptures, this world would lie in the deepest darkness, but "the entrance of thy words giveth light" (
Psalm 119:130
).
The Lord Jesus Christ is the living Word, and "without him was not any thing made that was made. In him was life; and the life was the light of men. And the light shineth in darkness; and the darkness comprehended it not" (
John 1:3-5
). Although He "was the true Light, which lighteth every man that cometh into the world" (
John 1:9
), when He Himself came into the world, those who were made by Him refused to receive Him. "Men loved darkness rather than light, because their deeds were evil" (
John 3:19
).
Just so, although the written Word has come into the world, the world does not receive it, either. The lamp and the light of the written Word have been in the world (in complete and final form) for 1,900 years, but people still reject and ridicule it, and the world still lies in darkness. Nevertheless, for those who receive it, there is wonderful light. "Then Jesus said unto them, Yet a little while is the light with you. Walk while ye have the light, lest darkness come upon you: for he that walketh in darkness knoweth not whither he goeth. While ye have light, believe in the light, that ye may be the children of light" (
John 12:35-36
).
God's Word always brings light. His first spoken Word was "Let there be light" (
Genesis 1:3
), and wherever He speaks, God sees the light, and it is good! HMM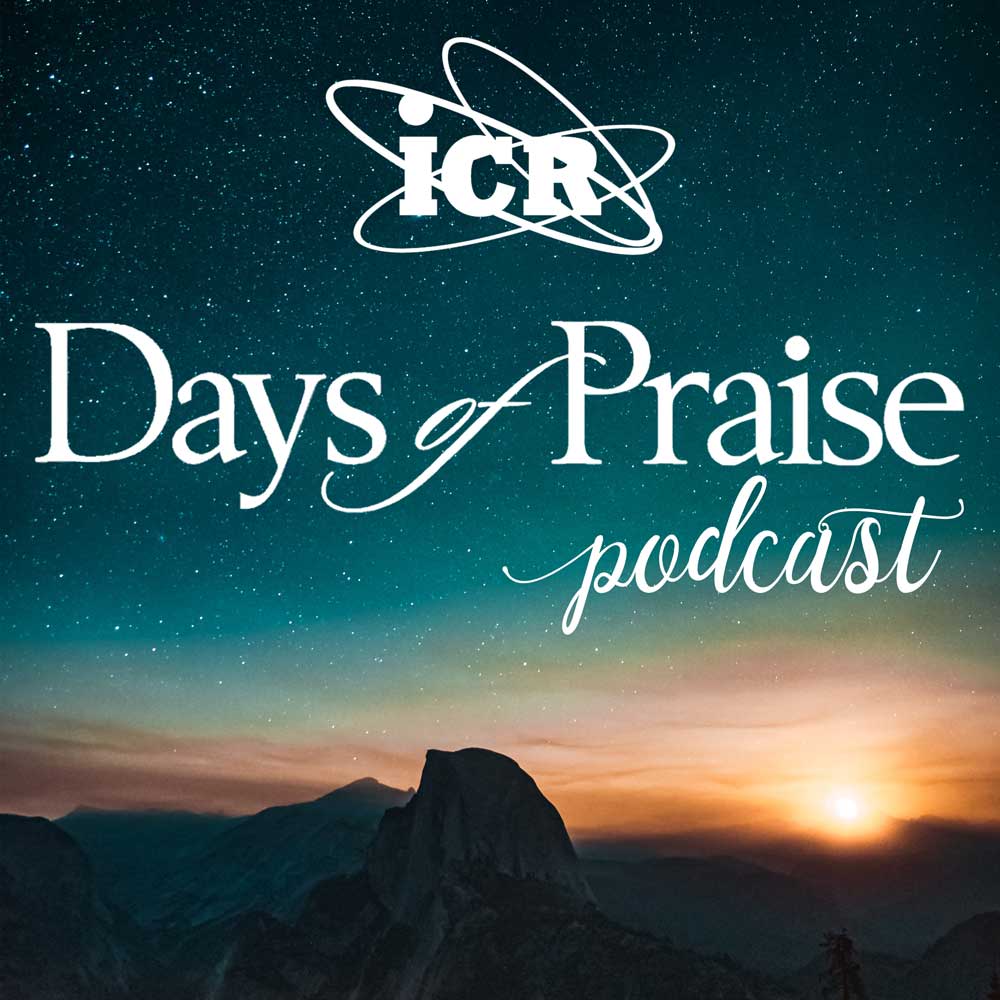 Days of Praise Podcast is a podcast based on the Institute for Creation Research quarterly print devotional, Days of Praise. Start your day with devotional readings written by Dr. Henry Morris, Dr. Henry Morris III, and Dr. John Morris to strengthen and encourage you in your Christian faith.