"He causeth the vapours to ascend from the ends of the earth; he maketh lightnings for the rain; he bringeth the wind out of his treasuries." (Psalm 135:7)
This striking verse is practically identical with Jeremiah 10:13 and 51:16, suggesting the possibility that the prophet Jeremiah may have written the otherwise anonymous
Psalm 135
. The two Jeremiah passages do preface this statement with the note that there is "a multitude of waters in the heavens" in connection with the processes described in the verse.
In any case, this thrice-mentioned mechanism beautifully summarized what we now call the hydrologic cycle, and it did so over 2,000 years before the cycle began to be understood by modern scientists. In order to provide rain to water the earth, there must be vapors ascending all over the earth (that is, evaporation from the world's great oceans), winds then blowing from God's unseen treasury (actually the global atmospheric circulation), and, finally, lightnings for (or "with") the rain (electrical discharges associated with the condensation and coalescence of the particles of water vapor in the atmosphere). All of this repeatedly transports purified waters from the ocean back over the lands to fall as rain and snow, there finally to run off back to the oceans after performing their life-sustaining ministries on the lands. "Unto the place from whence the rivers come, thither they return again" (
Ecclesiastes 1:7
).
Not only does this hydrologic cycle sustain physical life on Earth, but it also is a type of the spreading of God's Word, giving spiritual life. "For as the rain cometh down, and the snow from heaven, and returneth not thither, but watereth the earth,…So shall my word be that goeth forth out of my mouth: it shall not return unto me void, but it shall accomplish that which I please" (
Isaiah 55:10-11
). HMM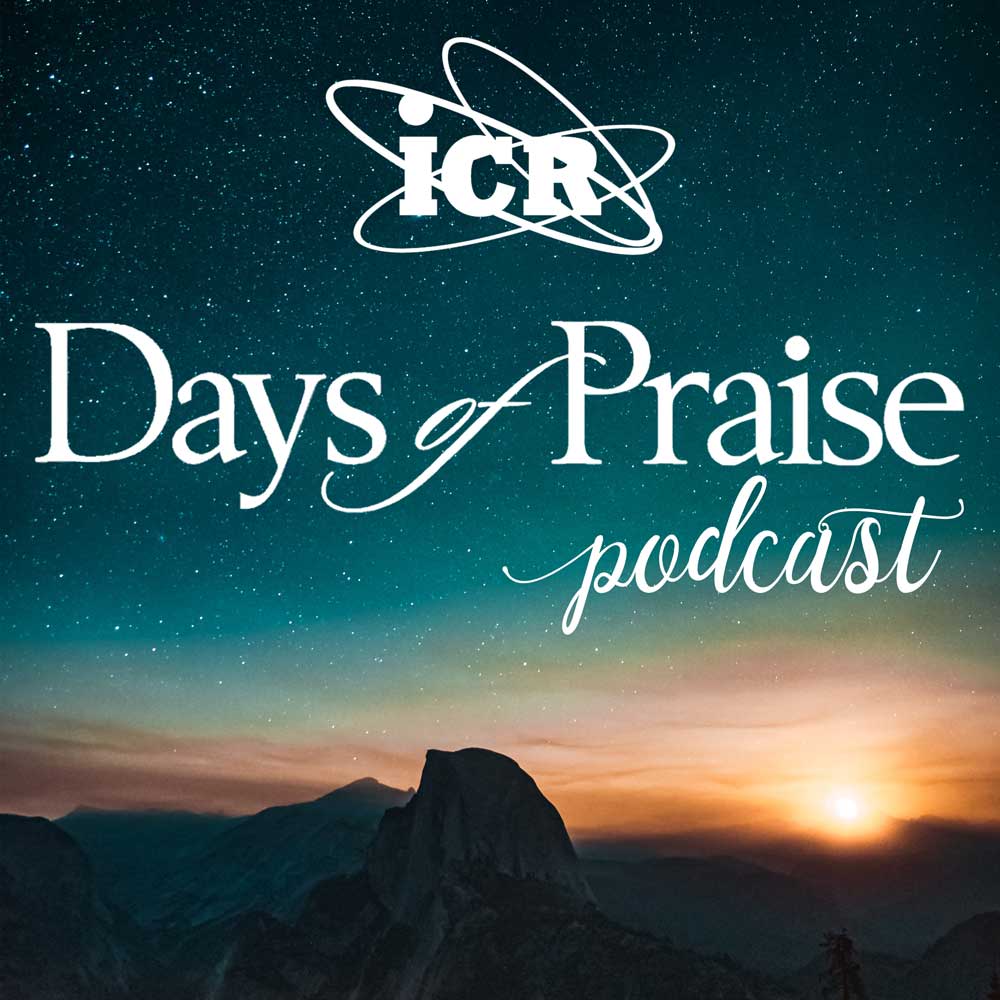 Days of Praise Podcast is a podcast based on the Institute for Creation Research quarterly print devotional, Days of Praise. Start your day with devotional readings written by Dr. Henry Morris, Dr. Henry Morris III, and Dr. John Morris to strengthen and encourage you in your Christian faith.