"Every valley shall be exalted, and every mountain and hill shall be made low; and the crooked shall be made straight, and the rough places plain." (Isaiah 40:4)
This is an amazing promise. In the primeval "very good" creation (
Genesis 1:31
), there was nothing "crooked" or "rough." Even the hills and mountains were apparently gentle in slope and relatively low; the rugged mountain ranges and volcanic peaks of the present world date from the upheavals and residual catastrophism of the great Flood (see especially
Psalm 104:5-9
). God had instructed men and women to literally "fill" the earth (
Genesis 1:28
), which would indicate that no part of the lands was uninhabitable.
That is not the way it is now. Vast inaccessible mountain ranges, deserts, glaciers, swamplands, etc., abound, all basically as a result of sin and God's curse on the ground (
Genesis 3:17
).
But in the coming period of God's judgments on the rebellious world of mankind, there also will be extensive renovational physical changes accompanying them. For example, there will be such "a great earthquake" that "every mountain and island were moved out of their places" (
Revelation 6:12
, 14). Then a few years later will follow an even greater global earthquake—"so mighty an earthquake, and so great" that "every island fled away, and the mountains were not found" (
Revelation 16:18
, 20).
"For thus saith the LORD of hosts; . . . I will shake the heavens, and the earth, and the sea, and the dry land; And I will shake all nations, and the desire of all nations shall come" (
Haggai 2:6-7
). Finally, indeed, "every valley shall be exalted, and every mountain and hill shall be made low: and the crooked shall be made straight, and the rough places plain: And the glory of the LORD shall be revealed, and all flesh shall see it together" (
Isaiah 40:4-5
). HMM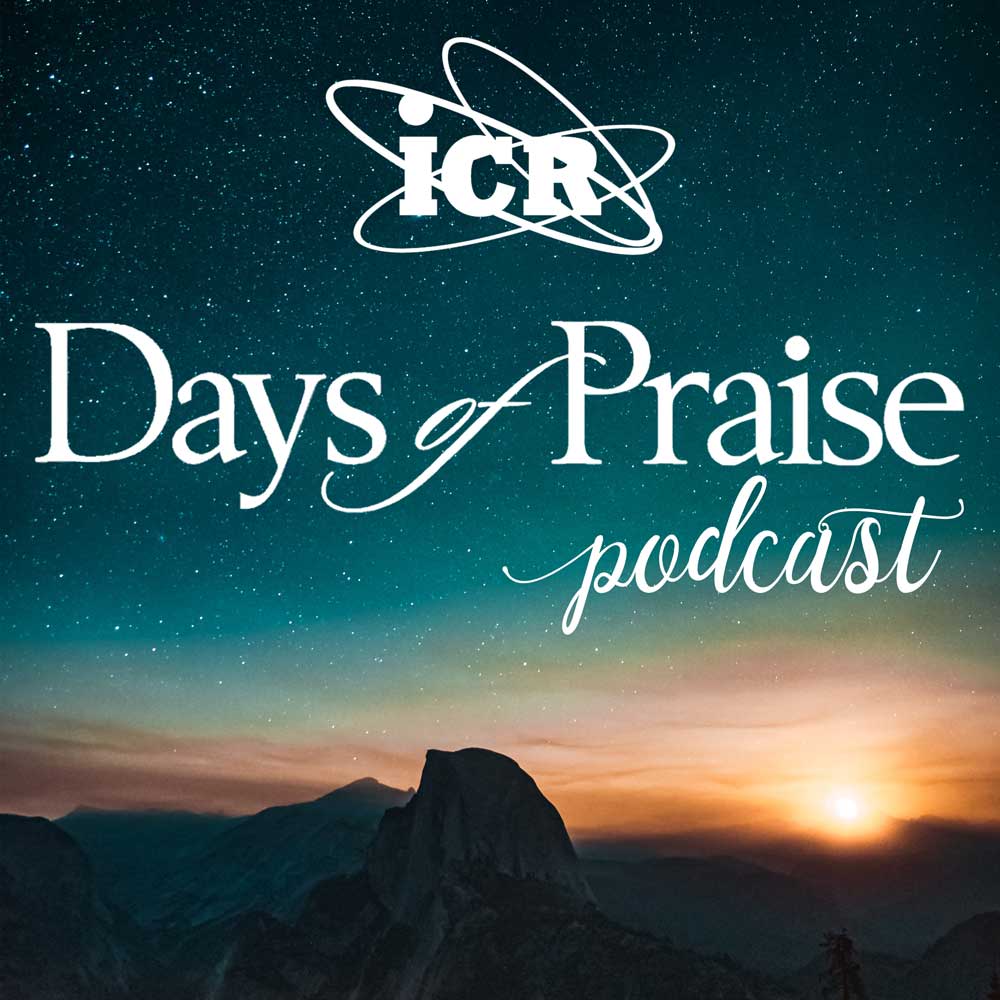 Days of Praise Podcast is a podcast based on the Institute for Creation Research quarterly print devotional, Days of Praise. Start your day with devotional readings written by Dr. Henry Morris, Dr. Henry Morris III, and Dr. John Morris to strengthen and encourage you in your Christian faith.