"Live joyfully with the wife whom thou lovest all the days of the life of thy vanity, which he hath given thee under the sun, all the days of thy vanity: for that is thy portion in this life, and in thy labour which thou takest under the sun." (Ecclesiastes 9:9)
The above wise advice was written by King Solomon in his later years after many years of searching for happiness through intellectualism, worldly pleasures, riches, and power, and finding that all of it was mere "vanity and vexation of spirit" (
Ecclesiastes 1:14
).
Solomon had 700 wives, all of whom were "princesses" and thus at least partially for purposes of prestige and politics, but various references in his book of Proverbs suggest that these were more a problem than a help. It is interesting that he had only one son, Rehoboam, plus two daughters, as far as the record goes.
That one son was born a year before he became king, while he was still very young, and Naamah (Rehoboam's mother) was thus very likely the only wife he really loved (compare
1 Kings 11:42
; 14:21), as described so beautifully in his Song of Solomon, which Solomon himself called his "Song of Songs."
So, it seems poignant and significant that, near the end of his life, Solomon is counseling young men to cultivate that special love "with the wife whom thou lovest all the days of the life of thy vanity." (Note also
Proverbs 5:18-19
.) The Bible very seldom refers to romantic love or marital love (nearly always biblical love is
agape
love), so this rare reference to romantic love (as between a young bride and bridegroom) is especially noteworthy. The admonition to "live joyfully" is from a word usually translated "alive," so his advice was to keep that young marital love alive and fresh all through life! HMM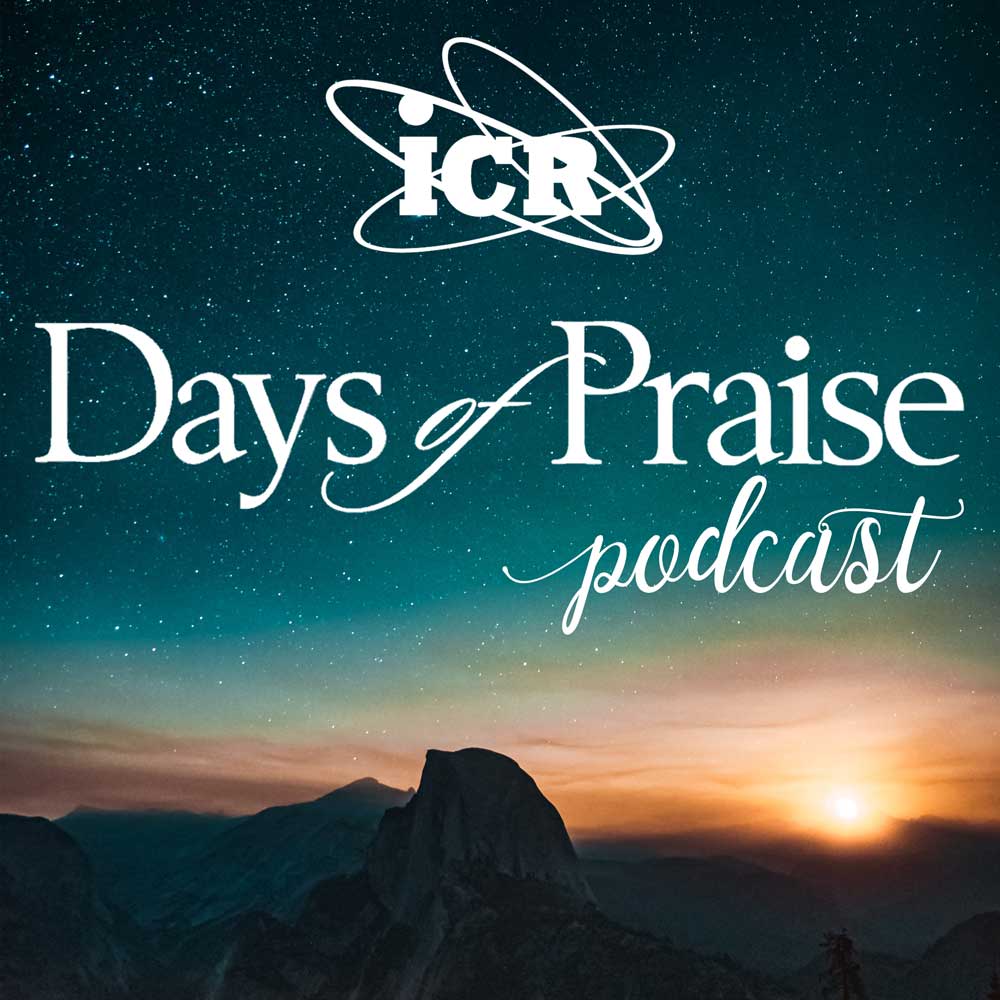 Days of Praise Podcast is a podcast based on the Institute for Creation Research quarterly print devotional, Days of Praise. Start your day with devotional readings written by Dr. Henry Morris, Dr. Henry Morris III, and Dr. John Morris to strengthen and encourage you in your Christian faith.