"Who shall lay any thing to the charge of God's elect? It is God that justifieth. Who is he that condemneth? It is Christ that died, yea rather, that is risen again, who is even at the right hand of God, who also maketh intercession for us." (Romans 8:33-34)
This is an amazing proof of God's limitless love for us. God Himself did not hesitate to deliver His own Son as payment for us. God gave the dearest, the most precious, the most excellent Gift He could possibly give—His one and only Son—for you and me!
God will, therefore, "freely give us all things" (
Romans 8:32
). The Word of God contains much Scripture written on these "unsearchable riches of Christ" (
Ephesians 3:8
). Not only has the omniscient Creator acted in love toward us, but He did so knowing "our frame; he remembereth that we are dust" (
Psalm 103:14
).
Surely you will remember the gentle record that "God commendeth his love toward us, in that, while we were yet sinners, Christ died for us" (
Romans 5:8
). God's love was given unilaterally toward us. We must be drawn to our Lord's love by the heavenly Father Himself (
John 6:44
).
Since the entire process is God's process from beginning to end, "he is able also to save them to the uttermost that come unto God by him, seeing he ever liveth to make intercession for them" (
Hebrews 7:25
). HMM III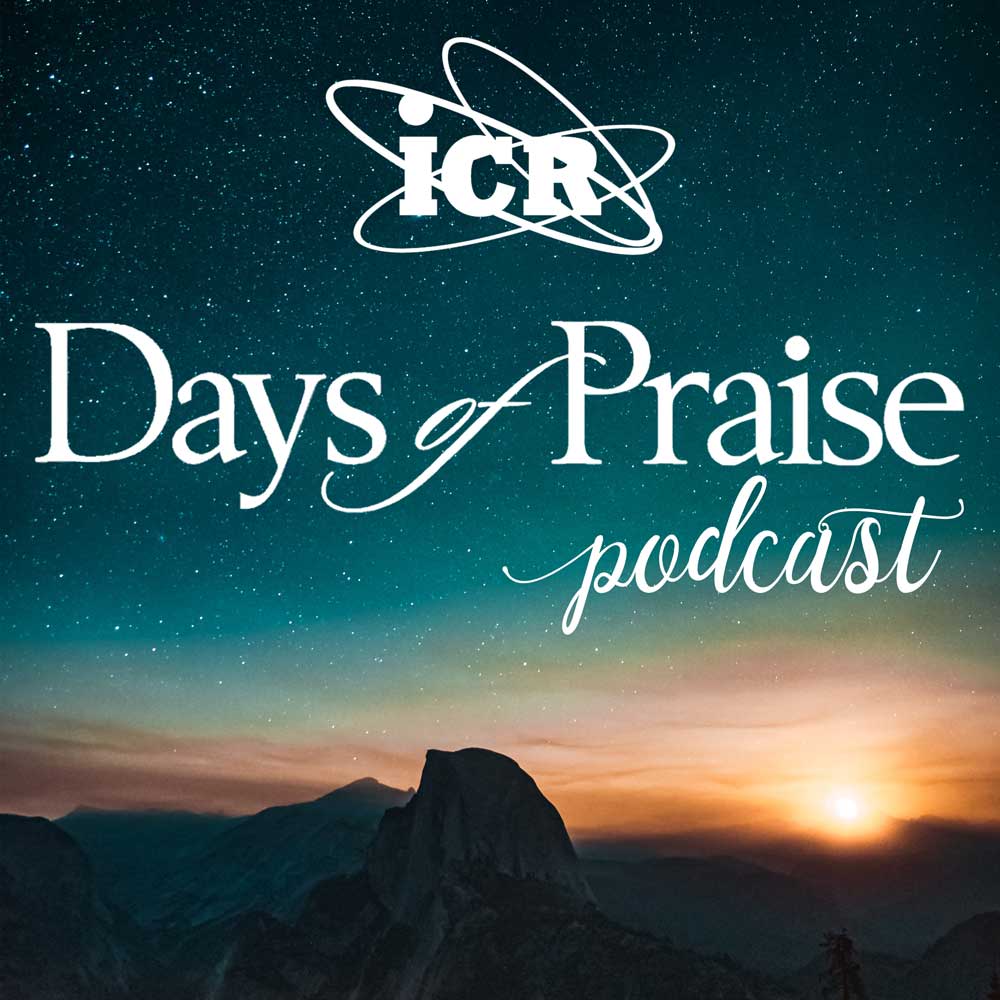 Days of Praise Podcast is a podcast based on the Institute for Creation Research quarterly print devotional, Days of Praise. Start your day with devotional readings written by Dr. Henry Morris, Dr. Henry Morris III, and Dr. John Morris to strengthen and encourage you in your Christian faith.