"Moreover whom he did predestinate, them he also called: and whom he called, them he also justified: and whom he justified, them he also glorified." (Romans 8:30)
God "glorifies" those whom He has justified. The Greek term is
doxazo
, with the core meaning "to make glorious, adorn with luster, clothe with splendor." It is the same word the Lord Jesus uses of what the heavenly Father will do for His beloved Son. "It is my Father that
honoureth
me; of whom ye say, that he is your God" (
John 8:54
). It is also the same word the heavenly Father speaks about Himself. Jesus prayed: "Father,
glorify
thy name. Then came there a voice from heaven, saying, I have both
glorified
it, and will
glorify
it again" (
John 12:28
).
Paul addressed the awful sentence that would be executed on those who reject the substitutionary work our Lord accomplished on Calvary. All who reject it are doomed "because that, when they knew God, they
glorified
him not as God, neither were thankful; but became vain in their imaginations, and their foolish heart was darkened. Professing themselves to be wise, they became fools, and changed the
glory
of the uncorruptible God into an image made like to corruptible man, and to birds, and fourfooted beasts, and creeping things" (
Romans 1:21-23
).
As for us, we are to share in the glory that our Lord will receive, so that "God in all things may be
glorified
through Jesus Christ, to whom be praise and dominion forever and ever. Amen" (
1 Peter 4:11
). When all the redeemed stand before the throne in heaven, we will all sing the Song of Moses: "Who shall not fear thee, O Lord, and
glorify
thy name? for thou only art holy" (
Revelation 15:4
). HMM III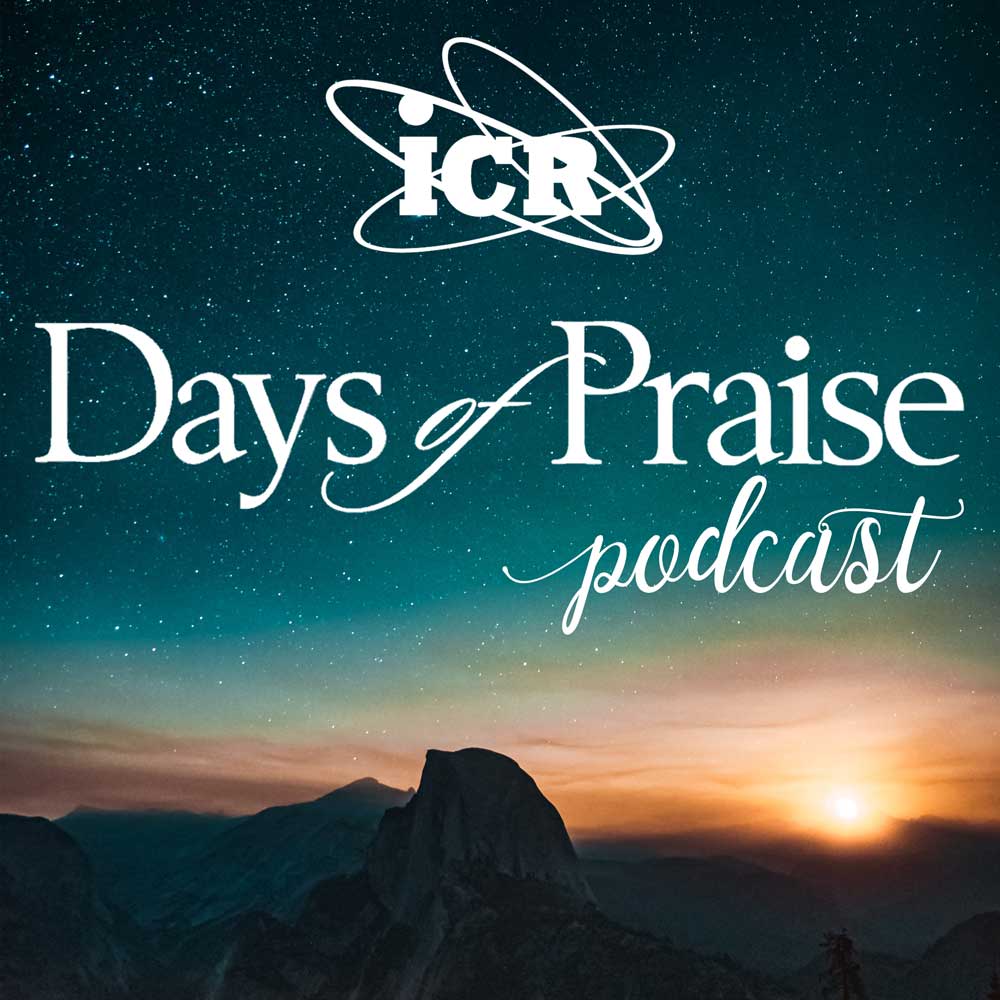 Days of Praise Podcast is a podcast based on the Institute for Creation Research quarterly print devotional, Days of Praise. Start your day with devotional readings written by Dr. Henry Morris, Dr. Henry Morris III, and Dr. John Morris to strengthen and encourage you in your Christian faith.