"Moreover whom he did predestinate, them he also called: and whom he called, them he also justified: and whom he justified, them he also glorified." (Romans 8:30)
This summary phrase has the "list" of what God does when He causes one of the sinful sons or daughters of Adam to "put on the new man, which after God is created in righteousness and true holiness" (
Ephesians 4:24
). We will not ever grasp the fullness of the omnipotent and omniscient Father in heaven who draws us to Him (
John 6:44
).
We do need reminding from time to time that our justification is based on our calling, which came about because we were "predestinated" to be "conformed to the image of his Son" (
Romans 8:29
). Those heavenly decisions were made since God had foreknowledge of our "members . . . which in continuance were fashioned, when as yet there was none of them" (
Psalm 139:16
).
Yes! I am saved to "the uttermost" (
Hebrews 7:25
). I was "rendered righteous" when the great Creator God the King, the Lord Jesus Christ, was made "to be sin for us, who knew no sin; that we might be made the righteousness of God in him" (
2 Corinthians 5:21
). Therefore, "being justified freely by his grace through the redemption that is in Christ Jesus," the triune Godhead remains "just and the justifier of him which believeth in Jesus" (
Romans 3:24
, 26). HMM III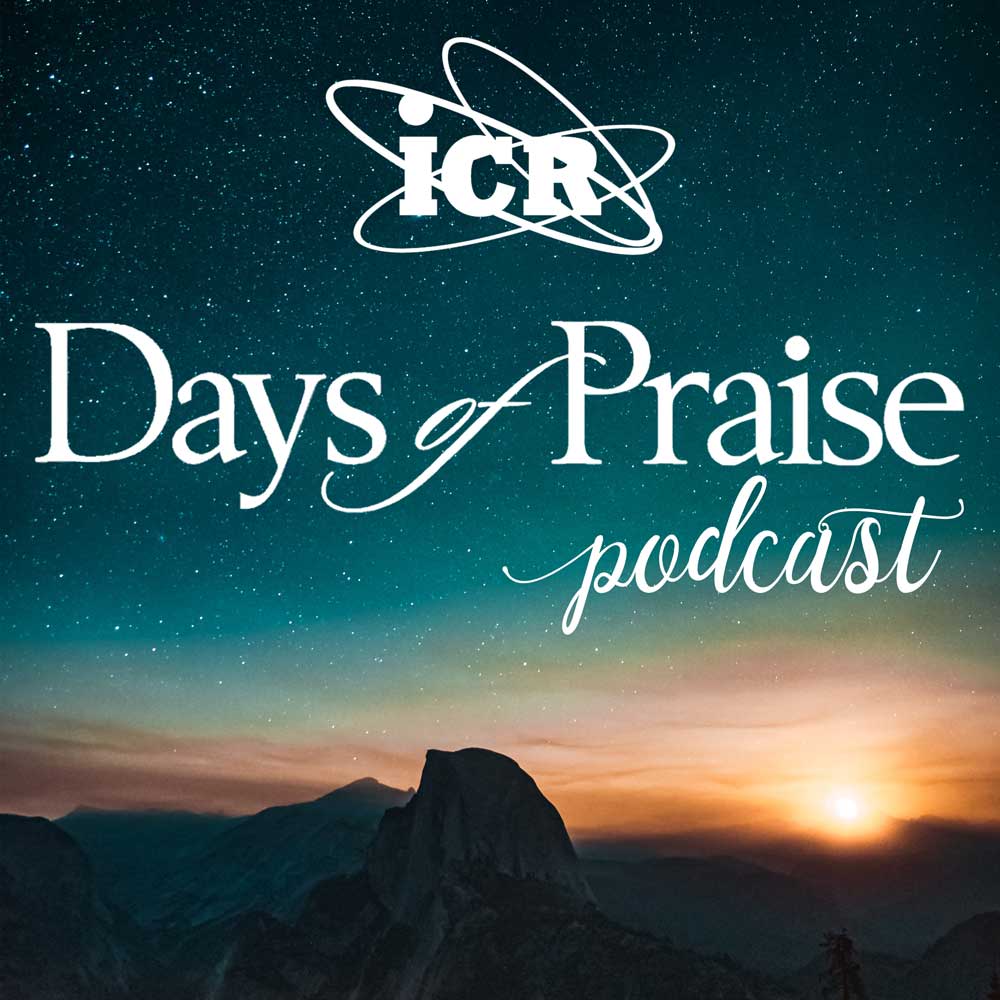 Days of Praise Podcast is a podcast based on the Institute for Creation Research quarterly print devotional, Days of Praise. Start your day with devotional readings written by Dr. Henry Morris, Dr. Henry Morris III, and Dr. John Morris to strengthen and encourage you in your Christian faith.