"But refuse profane and old wives' fables, and exercise thyself rather unto godliness. For bodily exercise profiteth little: but godliness is profitable unto all things, having promise of the life that now is, and of that which is to come." (1 Timothy 4:7-8)
We are bombarded these days with diet plans, exercise programs, health foods, beauty aids, etc.—all aimed at improving our lives or lifestyles. These may profit a "little" and should not be ignored, but we must never allow a preoccupation with physical things to negate our true priorities.
Spiritual hygiene is much more important than physical hygiene. As infants, we should "desire the sincere milk of the word, that ye may grow thereby" (
1 Peter 2:2
). For adults, "strong meat belongeth to them that are of full age" (
Hebrews 5:14
)—those who are no longer "unskillful in the word of righteousness" (v. 13).
We are to be "nourished up in the words of faith and of good doctrine" (
1 Timothy 4:6
), and admonished to profess "sound [literally 'healthy'] doctrine" (
Titus 1:9
; 2:1) and healthy "faith" (1:13; 2:2), as well as healthy "charity" and "patience" (2:2), and use healthy "speech" (2:8).
Exercise must not be ignored, but it should be "exercise . . . unto godliness" (
1 Timothy 4:7
), enabling us to "discern both good and evil" (
Hebrews 5:14
). It may take the form of chastisement, which "yieldeth the peaceable fruit of righteousness" (12:11).
And, of course, cleanliness is important. "Wherewithal shall a young man cleanse his way? by taking heed thereto according to thy word" (
Psalm 119:9
). Christ gave Himself "that he might sanctify and cleanse [the church] with the washing of water by the word, That he might present it to himself a glorious church, not having spot, or wrinkle, or any such thing; but that it should be holy and without blemish" (
Ephesians 5:26-27
). JDM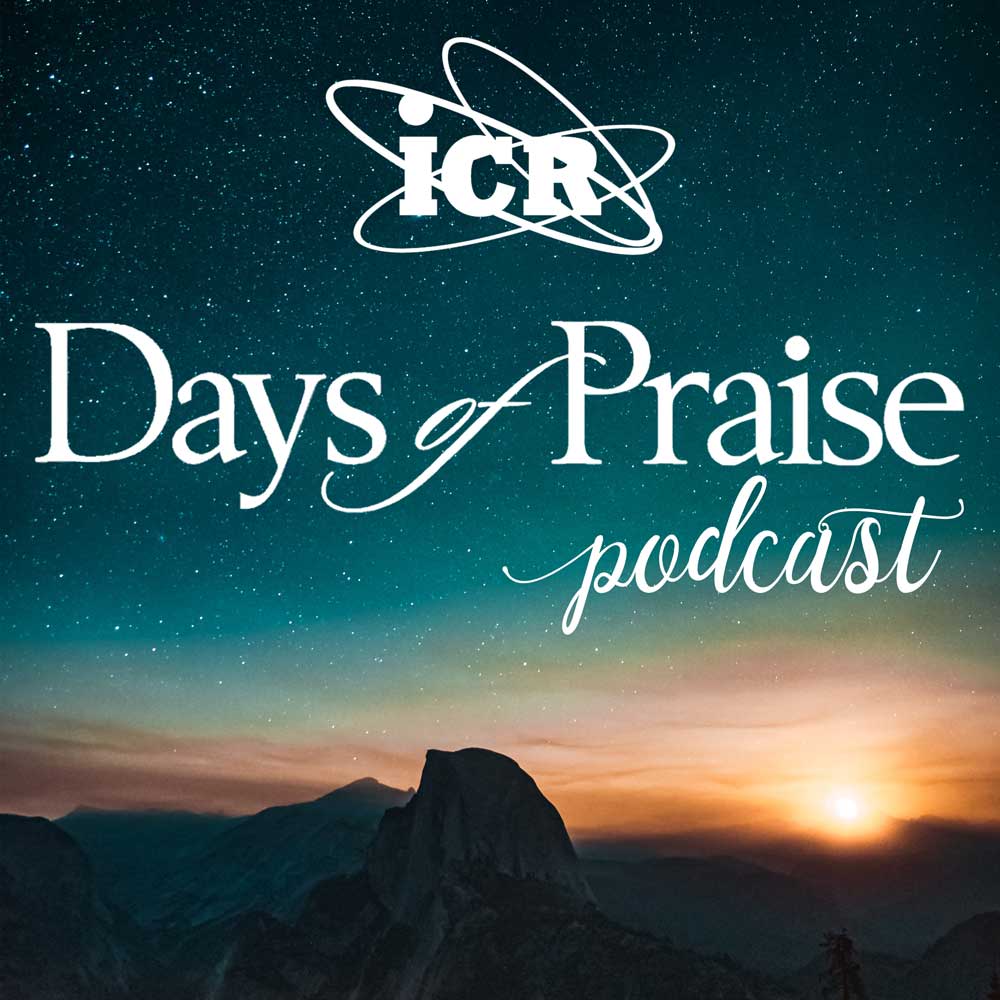 Days of Praise Podcast is a podcast based on the Institute for Creation Research quarterly print devotional, Days of Praise. Start your day with devotional readings written by Dr. Henry Morris, Dr. Henry Morris III, and Dr. John Morris to strengthen and encourage you in your Christian faith.