"God . . . hath also given unto us his holy Spirit." (1 Thessalonians 4:8)
Every believer has some awareness of the presence of the Holy Spirit. Indeed, if there is no such awareness, then there is absolutely no relationship with God (
Romans 8:9
). Just what, then, is the ministry of God's Holy Spirit in our lives?
All who have come to God by faith have felt the conviction of the Holy Spirit prior to salvation. From the world's perspective, that constitutes His ministry. The Holy Spirit is commissioned by Jesus Christ to "reprove the world of sin, and of righteousness, and of judgment" (
John 16:8
). Acting as God the Father's operative Agent, the Holy Spirit draws us into a personal consciousness of our sin, Christ's righteousness, and the absolute certainty of judgment to come.
This reproof has but one goal: to bring about regeneration (
Titus 3:5
) and give us witness that we are the children of God (
Romans 8:16
). What is born from above (
John 3:3
) is nothing less than a "new creature" by the triune Godhead (
2 Corinthians 5:17
), created like God in "righteousness and true holiness" (
Ephesians 4:24
). The Holy Spirit energizes our "dead" spirit and causes us to "live" (
1 Peter 4:6
).
And that is just the beginning! Once regenerated, the Holy Spirit sees to it, as the "Spirit of truth" (
John 16:13
), that we are led (
Romans 8:14
) into truth—because the Holy Spirit will not invent information but will take truth directly from the mind and heart of God.
With that leading, we are sanctified (both positionally and progressively), having been chosen to salvation (
2 Thessalonians 2:13
). With the Holy Spirit's power (
Acts 1:8
), we can exhibit His fruit (
Galatians 5:22-23
) and come under His filling (
Ephesians 5:18
). May the glorious ministry of the Holy Spirit be yours both as promised and in practice. HMM III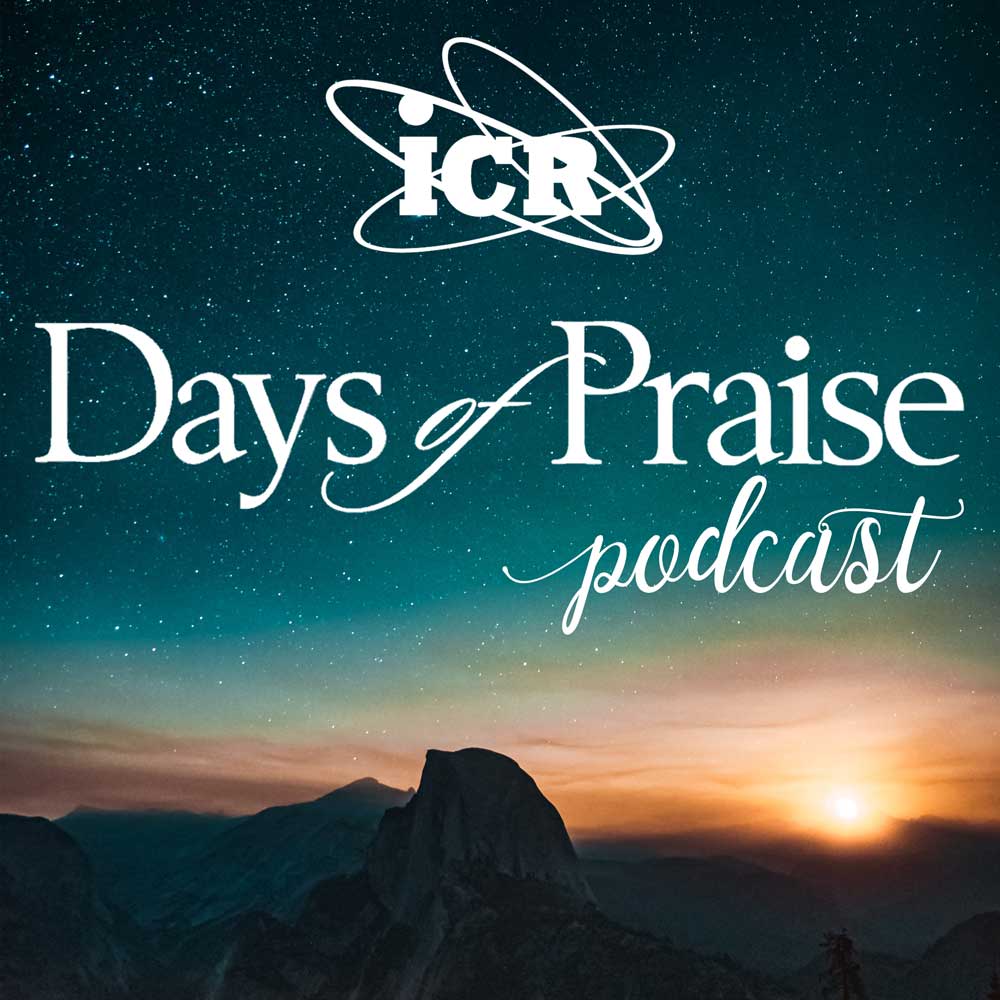 Days of Praise Podcast is a podcast based on the Institute for Creation Research quarterly print devotional, Days of Praise. Start your day with devotional readings written by Dr. Henry Morris, Dr. Henry Morris III, and Dr. John Morris to strengthen and encourage you in your Christian faith.