"Then one of them, which was a lawyer, asked him a question, tempting him, and saying, Master, which is the great commandment in the law? Jesus said unto him, Thou shalt love the Lord thy God with all thy heart, and with all thy soul, and with all thy mind." (Matthew 22:35-37)
The Pharisees had come together to test how well Jesus understood the Mosaic law. They wanted Him to verify what the greatest law was since they prided themselves on knowing all there was to know about the law. After quickly and correctly quoting from
Deuteronomy 6:5
, Jesus then quoted
Leviticus 19:18
: "And the second is like unto it, Thou shalt love thy neighbor as thyself. On these two commandments hang all the law and the prophets" (
Matthew 22:39-40
).
When the Pharisees were quiet, Jesus asked them: "What think ye of Christ? whose son is he?" (
Matthew 22:42
). The Pharisees strongly promoted the false idea that the Messiah would come from the line of King David to put down the Roman rule and establish again the Davidic kingdom. This was critical to prove from the genealogical records the Jewish right to rule Jerusalem. The Pharisees immediately said to Him, "The son of David."
Quoting Psalm 110:1, Jesus asked them: "How then doth David in spirit call him Lord, saying: The LORD [
Yahweh
] said unto my Lord [
Adonai
], Sit thou at my right hand, until I make thine enemies thy footstool? If David then call him Lord, how is he his son?" (
Matthew 22:43-45
). This play on the Hebrew words in the psalm makes the Lord Jesus not the "son" of David but the Lord and Master of David.
In His earlier interaction with the Sadducees, Jesus silenced them with a single word ("am"). Again, He used just a single word ("Lord") to answer the Pharisees. HMM III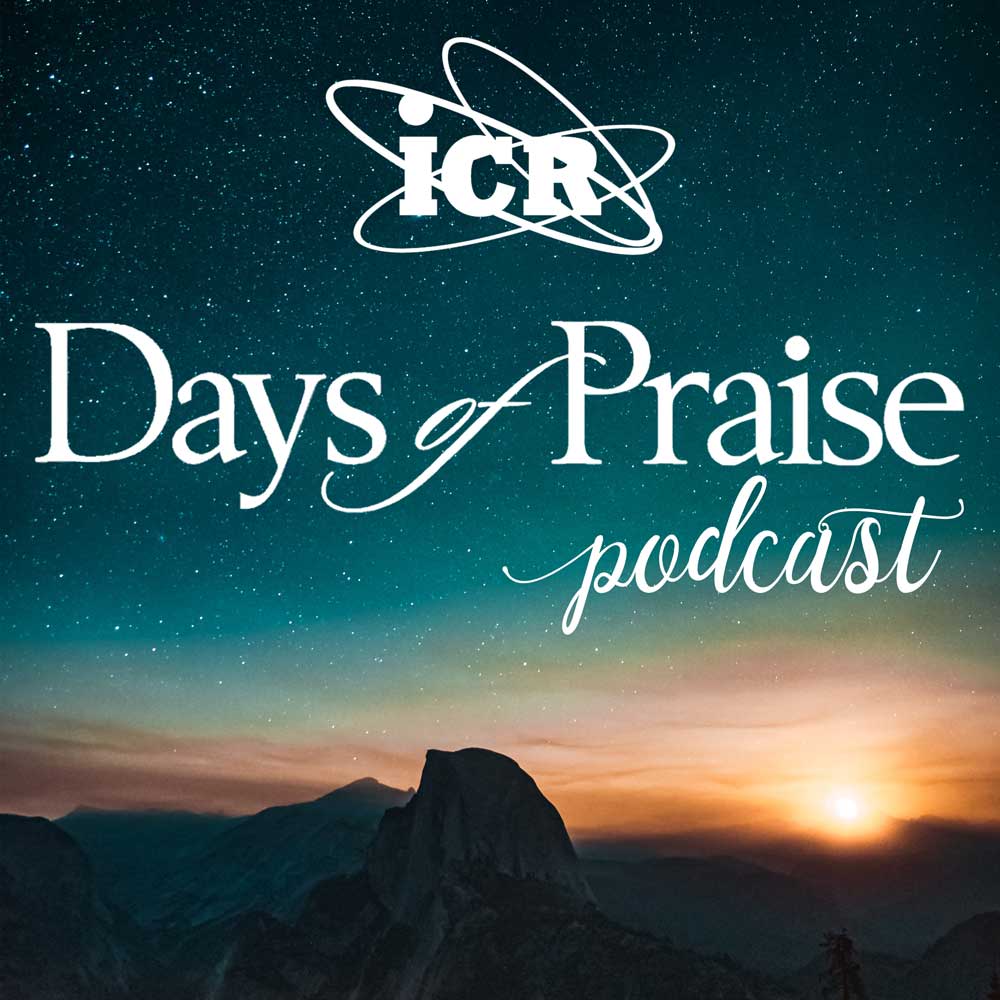 Days of Praise Podcast is a podcast based on the Institute for Creation Research quarterly print devotional, Days of Praise. Start your day with devotional readings written by Dr. Henry Morris, Dr. Henry Morris III, and Dr. John Morris to strengthen and encourage you in your Christian faith.