"Who is he that condemneth? It is Christ that died, yea rather, that is risen again, who is even at the right hand of God, who also maketh intercession for us." (Romans 8:34)
In our text, Paul asks if there is anyone who can issue a guilty sentence against believers. In light of all Christ has done and the fact that the Father "hath committed all judgment unto the Son" (
John 5:22
), only Christ has the authority to condemn. Will Christ condemn those for whom He died? Obviously not, and Paul gives four reasons why the very suggestion is absurd.
First: "It is Christ that died." He is the very one who left heaven to die as a substitute for us. True, "the wages of sin is death" (
Romans 6:23
), but "Christ died for our sins" (
1 Corinthians 15:3
). Certainly, the one who bore condemnation for us will not turn and condemn us.
Second: He "is risen again." He did not stay in the grave but rose victorious, proving that God the Father had accepted His sacrifice. Certainly "the firstborn from the dead" (
Colossians 1:18
) who desires "that he might be the firstborn among many brethren" (
Romans 8:29
) will not turn and thwart His own work and plan.
Third: He is even now "at the right hand of God," where He is, among other things, preparing a place for us (
John 14:2-3
). He intends for us to join Him and will not condemn us. One would think He had done enough for us, but no.
Fourth: He "also maketh intercession for us." As long as we, His "brethren," still live, He is interceding to God on our behalf. He asks the Father for our acceptance, not for our condemnation.
If the only one with authority to condemn will not condemn, then we have the assurance that nothing "shall be able to separate us from the love of God, which is in Christ Jesus our Lord" (
Romans 8:39
). JDM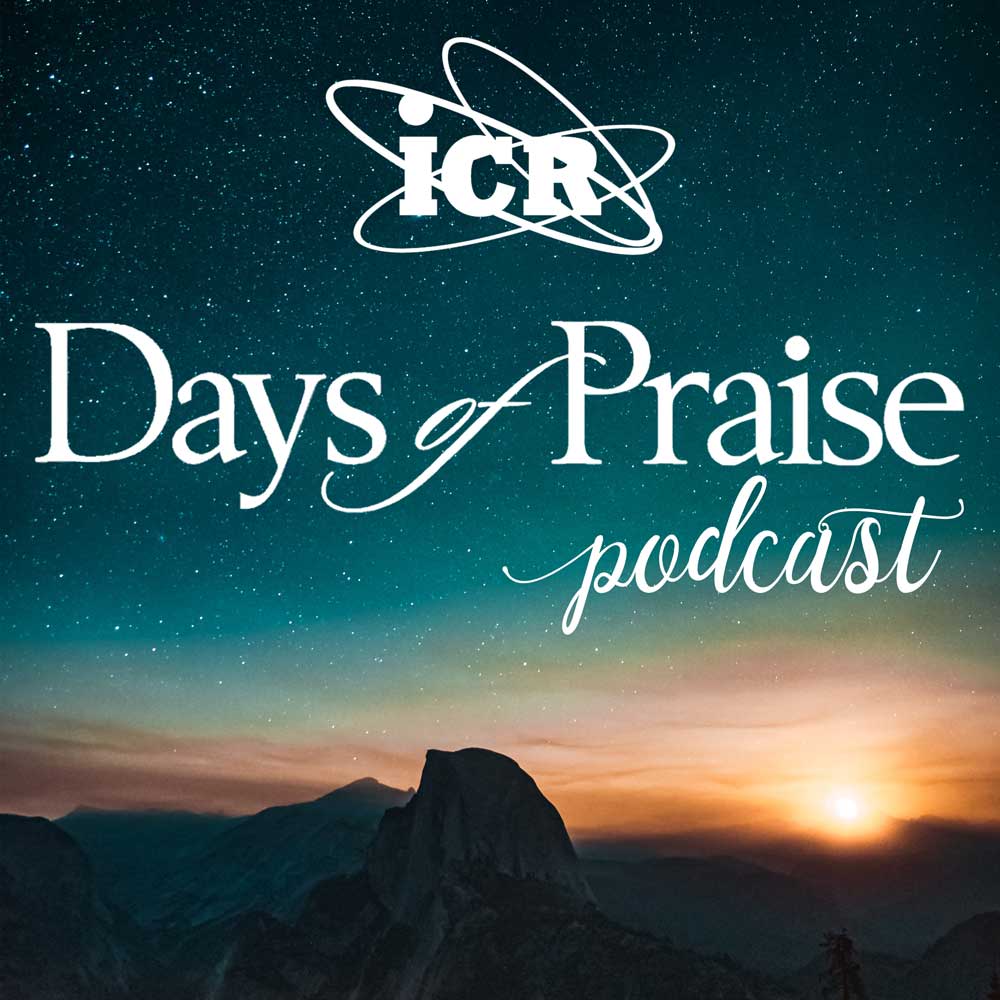 Days of Praise Podcast is a podcast based on the Institute for Creation Research quarterly print devotional, Days of Praise. Start your day with devotional readings written by Dr. Henry Morris, Dr. Henry Morris III, and Dr. John Morris to strengthen and encourage you in your Christian faith.