The article requested is not found.
Browse through our Archives of articles.
Use our powerful article Search Tools.
Fellowship in the Gospel
"I thank my God upon every remembrance of you, Always in every prayer of mine for you all making request with joy, For your fellowship in the gospel from the first day until now.More...
Living in the Real World
"For, behold, I create new heavens and a new earth: and the former shall not be remembered, nor come into mind.More...
The Unperfect Substance
"Thine eyes did see my substance, yet being unperfect; and in thy book all my members were written, which in continuance were fashioned, when as yet there was none of them.More...
Inside March 2021 Acts & Facts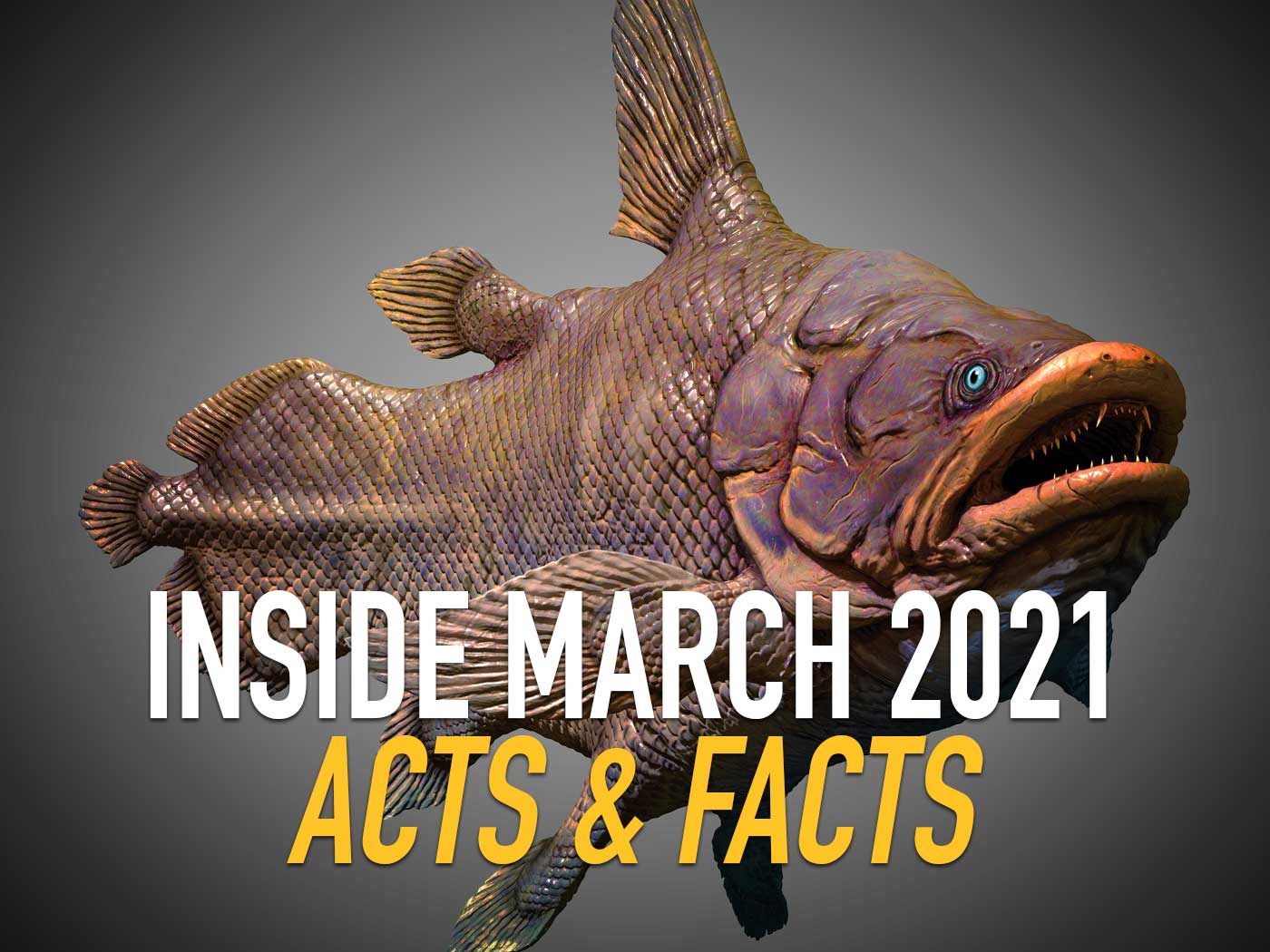 Why does ICR uphold the clarity of Scripture? How do we know that canyons were formed by the Genesis Flood? How do fossilized fish confirm biblical creation? Do we see complex design in mosquito eggs? Discover the answers to these questions and more in the March 2021 issue of Acts & Facts!