"Now therefore, I pray thee, if I have found grace in thy sight, shew me now thy way, that I may know thee, that I may find grace in thy sight: and consider that this nation is thy people." (Exodus 33:13)
"Moses the man of God" (
Deuteronomy 33:1
) was surely one of the greatest men who ever lived. He was the leader of a great nation, he received the tablets of the law from God, and he compiled and wrote the Pentateuch. It was said that "there arose not a prophet since in Israel like unto Moses, whom the LORD knew face to face" (
Deuteronomy 34:10
). Yet, "the man Moses was very meek, above all the men which were upon the face of the earth" (
Numbers 12:3
).
It was such a man as this who made two remarkable requests of God. The first was, as above: "Shew me now thy way." The second, just a moment later, was: "Shew me thy glory" (
Exodus 33:18
).
These were not selfish requests. Moses desired the way of the Lord on behalf of his people. God answered this request with the gracious promise: "My presence shall go with thee, and I will give thee rest" (
Exodus 33:14
).
But then he also asked to see the glory of God. So God placed Moses "in a clift of the rock," covering him with His hand as His glory passed by, allowing him to see the remnants of His glory, as it were (
Exodus 33:22-23
), since he could not have endured any more. With such a vision of God's glory, Moses was then able to lead the Israelite multitude for 40 years in a terrible wilderness, transforming them from a mob of slaves into God's chosen nation, ready to bring God's Word, and God's Son, into the world.
We also can see His way and His glory. Jesus said: "I am the way" (
John 14:6
). Then He prayed: "Father, I will that they also, whom thou hast given me, be with me where I am; that they may behold my glory" (
John 17:24
). HMM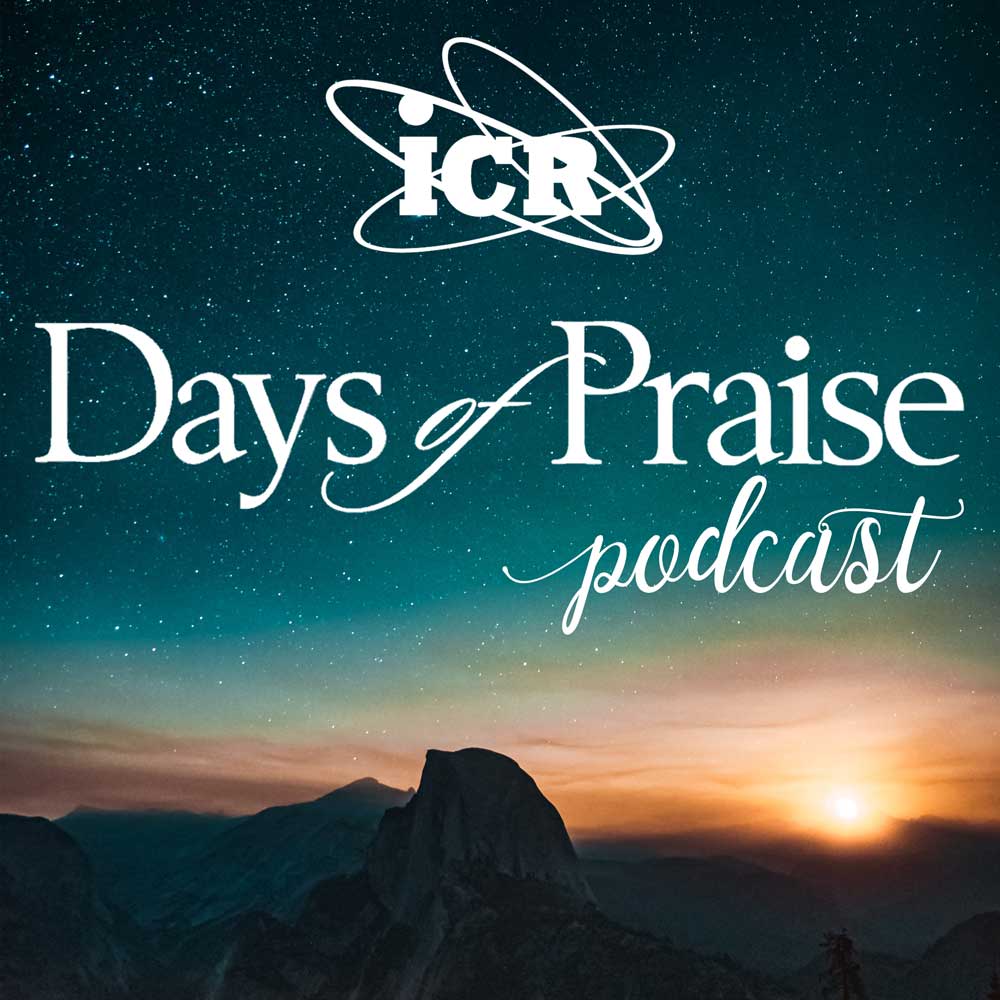 Days of Praise Podcast is a podcast based on the Institute for Creation Research quarterly print devotional, Days of Praise. Start your day with devotional readings written by Dr. Henry Morris, Dr. Henry Morris III, and Dr. John Morris to strengthen and encourage you in your Christian faith.