"And the blood shall be to you for a token upon the houses where ye are: and when I see the blood, I will pass over you, and the plague shall not be upon you to destroy you, when I smite the land of Egypt." (Exodus 12:13)
The Jews of the world have been keeping their annual Feast of the Passover for almost 3,500 years, fulfilling the ancient prophecy: "And ye shall observe this thing for an ordinance to thee and to thy sons for ever" (
Exodus 12:24
). This was the beginning of the nation of Israel, when they left Egyptian slavery behind and started their trek to the Promised Land. The lamb had been slain and eaten, its blood placed on the door posts, and the Lord had spared all their firstborn sons when the Destroyer passed through the land of Egypt.
The feast was intended not only to memorialize the ancient deliverance, but also to anticipate the coming day when the "Lamb of God" would take "away the sin of the world" (
John 1:29
). The night before Christ was crucified, He told His disciples, "With desire I have desired to eat this passover with you before I suffer: For I say unto you, I will not any more eat thereof, until it be fulfilled in the kingdom of God" (
Luke 22:15-16
).
Thereupon, the Lord established His Supper, which Christians will continue to observe to "shew the Lord's death till he come" (
1 Corinthians 11:26
). He fulfilled all that the Passover prophesied when He shed His blood on the cross, "for even Christ our passover is sacrificed for us: Therefore let us keep the feast, . . . with . . . sincerity and truth" (
1 Corinthians 5:7-8
).
Now we look forward to an even greater supper when Christ returns, for the promise is this to all who believe: "Blessed are they which are called unto the marriage supper of the Lamb" (
Revelation 19:9
). HMM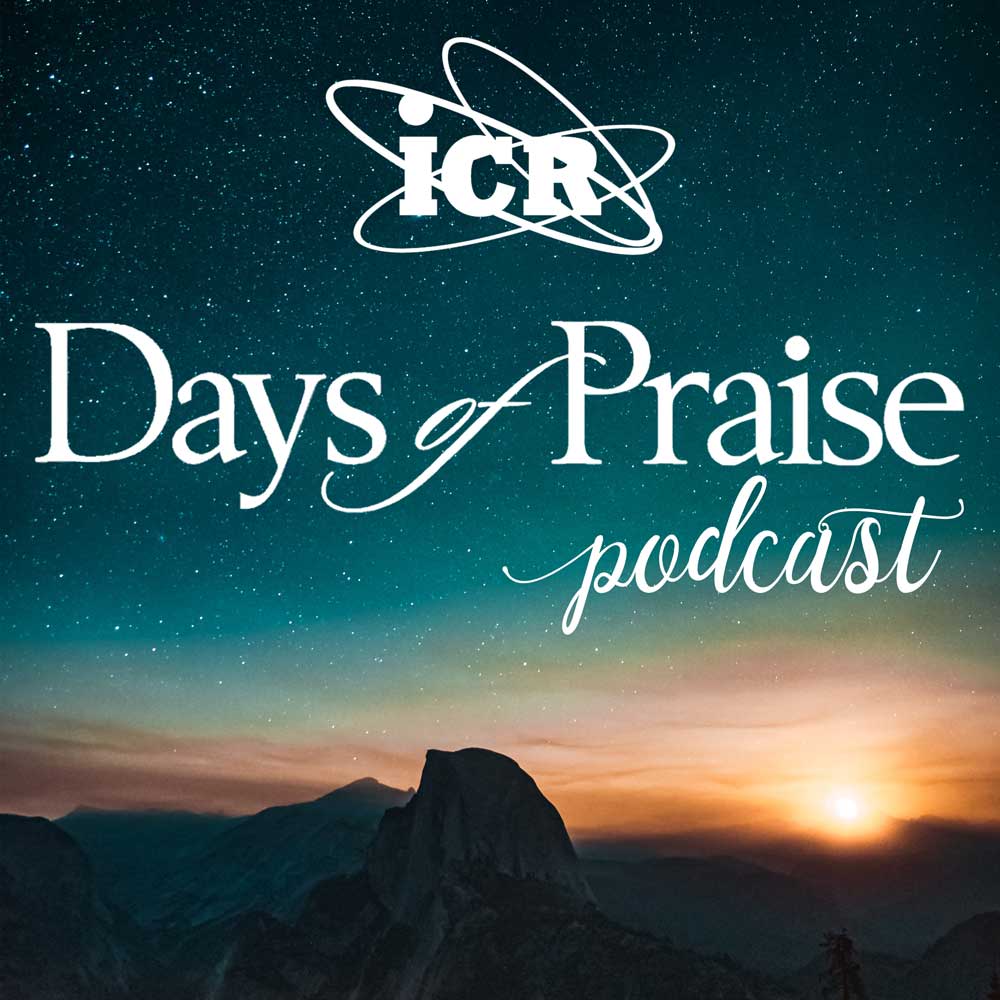 Days of Praise Podcast is a podcast based on the Institute for Creation Research quarterly print devotional, Days of Praise. Start your day with devotional readings written by Dr. Henry Morris, Dr. Henry Morris III, and Dr. John Morris to strengthen and encourage you in your Christian faith.