"Who being the brightness of his glory, and the express image of his person, and upholding all things by the word of his power, when he had by himself purged our sins, sat down on the right hand of the Majesty on high." (Hebrews 1:3)
This verse constitutes one of Scripture's most magnificent declarations of the person and work of the Lord Jesus Christ. Let us examine the phrase "the brightness of his glory."
The word for "brightness" is used only this one time in the Bible and means, literally, "out-radiating." The word picture conveyed is of the energy overflow from the sun. The sun constitutes a tremendous generator of energy, more than adequate to sustain all processes on Earth. However, these energies would be utterly useless for any such noble purpose if they could not somehow be transmitted from sun to Earth. They
are
transmitted, however, through the remarkable radiant energy known as sunlight, or solar radiation.
It is this figure which the writer is using. As the sun's rays are to the sun itself, so is Christ to the Godhead. He is "the light of the world" (
John 8:12
). It is He whose "goings forth" have been "everlasting" (
Micah 5:2
). His glorified countenance is "as the sun shineth in his strength" (
Revelation 1:16
). The Lord Jesus Christ is the life-giving radiation of the ineffable glory of the eternal One, from whose face one day the very heaven and earth will flee away (
Revelation 20:11
). "But unto you that fear my name shall the Sun of righteousness arise with healing in his wings [or 'outspreadings']" (
Malachi 4:2
).
And through this One who mediates God to us, we can enter boldly into His presence. "For God, who commanded the light to shine out of darkness, hath shined in our hearts, to give the light of the knowledge of the glory of God in the face of Jesus Christ" (
2 Corinthians 4:6
). HMM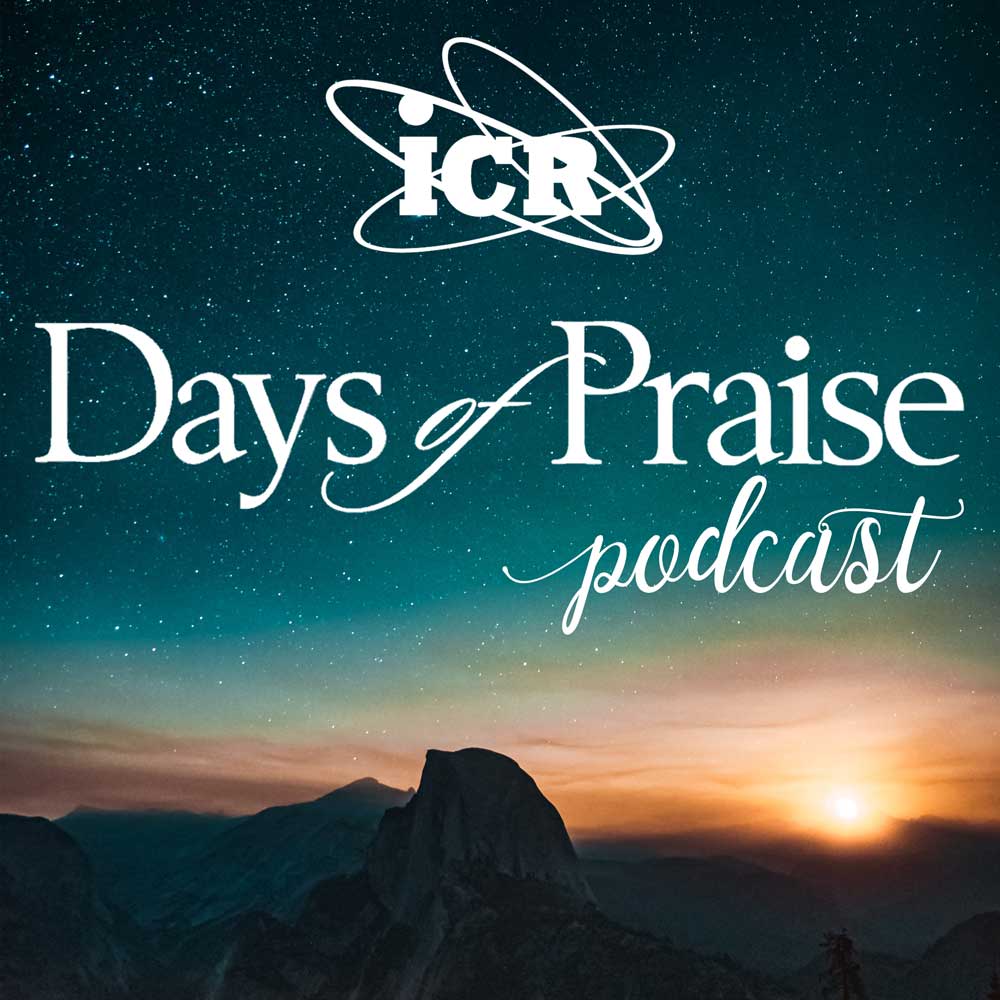 Days of Praise Podcast is a podcast based on the Institute for Creation Research quarterly print devotional, Days of Praise. Start your day with devotional readings written by Dr. Henry Morris, Dr. Henry Morris III, and Dr. John Morris to strengthen and encourage you in your Christian faith.