"Jude, the servant of Jesus Christ, and brother of James, to them that are sanctified by God the Father, and preserved in Jesus Christ, and called." (Jude 1:1)
Although the Scriptures have much to teach about each of these precious terms, Jude is the only New Testament writer to use them together in sequence. This is also the only passage that identifies specific roles for the Persons of the Trinity in the lives of believers.
God the Father is said to "sanctify" us (separate, consecrate), but He apparently does this through the Holy Spirit based on the Father's foreknowledge (
1 Peter 1:2
). We are not told all that is involved, but our sanctification does include our "belief of the truth" (
2 Thessalonians 2:13
) and the "offering of the body of Jesus Christ" (
Hebrews 10:10
), who "was foreordained before the foundation of the world" (
1 Peter 1:20
).
Jesus Christ "preserves" us. The common use of this term in the New Testament is to "guard" or "watch" over something or someone. The believer is most often the subject of this verb— e.g., we are to "guard" our obedience to the instructions of God (
1 Timothy 6:14
;
1 John 2:3
). Jude's use, however, highlights the special attention our Lord gives to each of us so that our "whole spirit and soul and body be preserved blameless unto the coming of our Lord Jesus Christ" (
1 Thessalonians 5:23
).
The sanctification and the preservation come with the "calling," the invitation that is issued from God to those who are "the called according to his purpose" (
Romans 8:28
). It is a "high calling" (
Philippians 3:14
) and a "holy calling" (
2 Timothy 1:9
), and once we are "called," God will "justify" and "glorify" (
Romans 8:30
). The twice-born of God are "a chosen generation, a royal priesthood, an holy nation, a peculiar people; that [we] should shew forth the praises of him who hath called [us] out of darkness into his marvellous light" (
1 Peter 2:9
). HMM III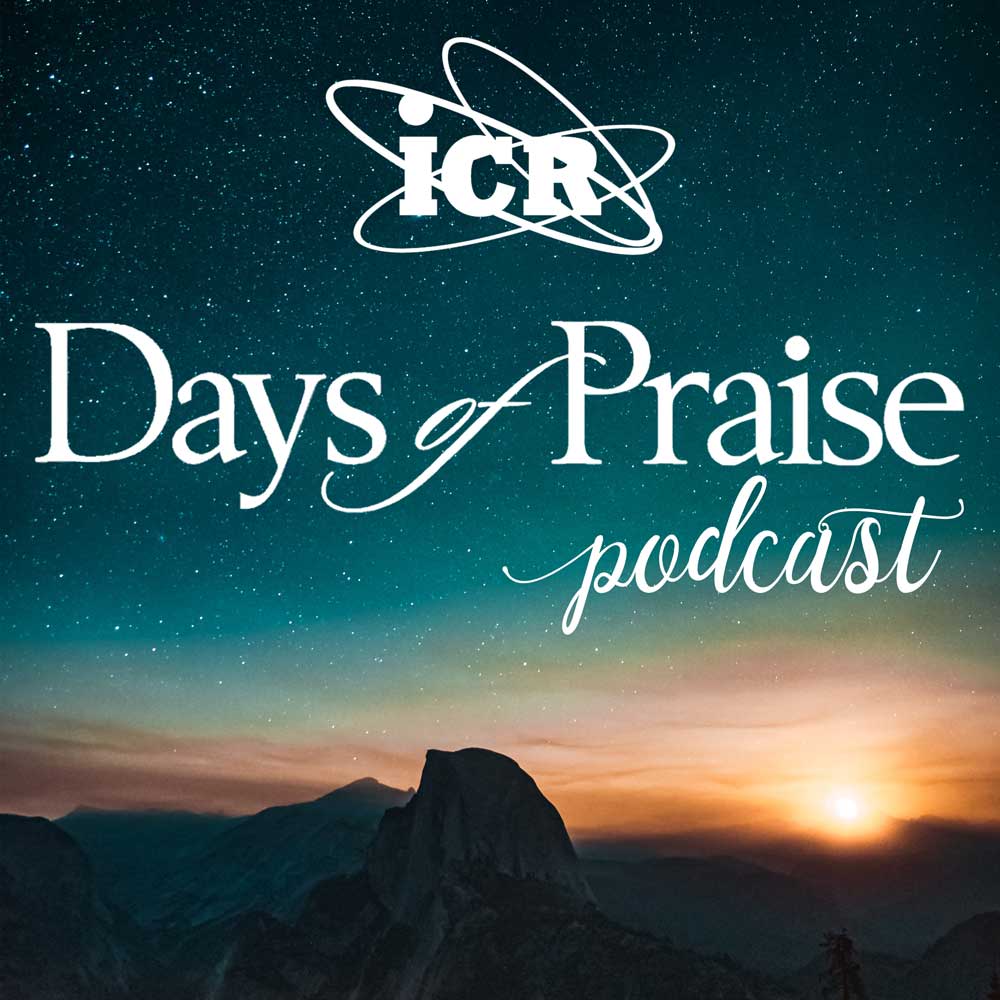 Days of Praise Podcast is a podcast based on the Institute for Creation Research quarterly print devotional, Days of Praise. Start your day with devotional readings written by Dr. Henry Morris, Dr. Henry Morris III, and Dr. John Morris to strengthen and encourage you in your Christian faith.