"If any man see his brother sin a sin which is not unto death, he shall ask, and he shall give him life for them that sin not unto death. There is a sin unto death: I do not say that he shall pray for it." (1 John 5:16)
Many pastors and other godly leaders have been asked about this verse. Usually, the question is asked from a very personal perspective: "Have I committed this kind of sin?"
This reference does not seem to apply to the famous "unforgivable sin" (
Matthew 12:31
), since that sin is the final rejection of God's truth transmitted to all humanity by the Holy Spirit (
John 3:19
; 16:7-11). In the context of today's text, John is clearly writing and warning believers that it is possible to commit a sin that is worthy of physical death—a sin so obvious to others that the brethren are not told to "pray for it."
There are a few such examples in the Scripture.
• The sons of Eli dishonoring the priesthood (
1 Samuel 2
)
• Korah's rebellion against Moses (
Numbers 16
)
• Ananias and Sapphira lying to the Holy Spirit (
Acts 5
)
• An incestuous church member delivered over to Satan for his destruction (
1 Corinthians 5
)
• Those who have known the "good things" of God but have withdrawn after having "tasted" them (
Hebrews 6:4-6
)
• Willful sin after receiving the knowledge of the truth (
Hebrews 10:26
)
• Returning again to bondage after knowing the freedom in Christ (
2 Peter 2:20-22
)
All sin produces "death" (
James 1:15
), and all of us will die because of sin (
Genesis 3:19
;
Hebrews 9:27
). But this deadly sin brings about the premature "execution" of a believer when he or she consciously refuses to follow known righteousness and instead chooses open ungodliness. May it never be so among us. HMM III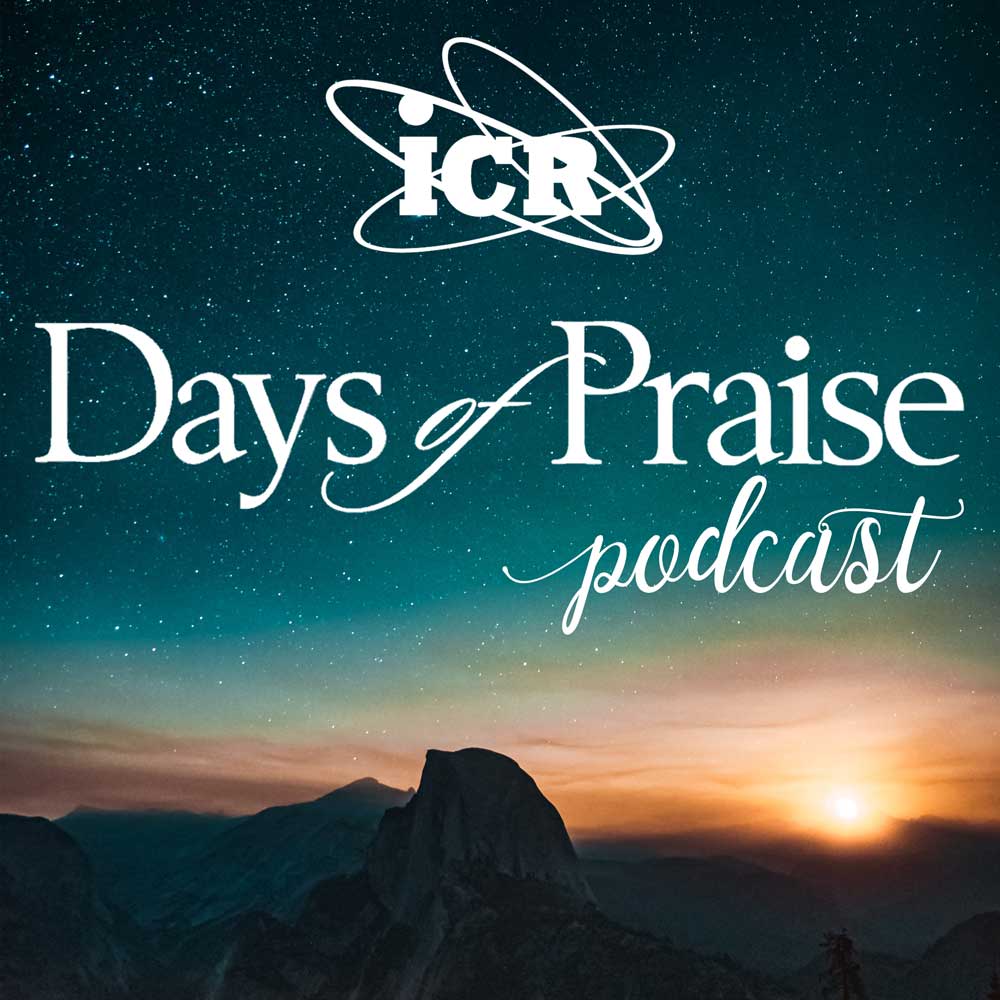 Days of Praise Podcast is a podcast based on the Institute for Creation Research quarterly print devotional, Days of Praise. Start your day with devotional readings written by Dr. Henry Morris, Dr. Henry Morris III, and Dr. John Morris to strengthen and encourage you in your Christian faith.