'RNA World' Paper Retracted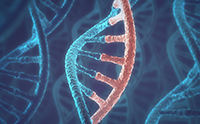 While the entire story of evolution faces problems, perhaps its greatest hurdle is answering how life originated. Now a famous piece of research that appeared to shed some light on how life began has been falsified and retracted…and one of its authors was a Nobel Laureate.
More...
Recent News
© 1995-2018 Institute for Creation Research. All rights reserved.