The article requested is not found.
Browse through our Archives of articles.
Use our powerful article Search Tools.
Created for Earth, Living in Space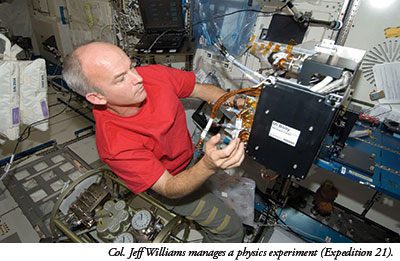 The human body is unique among the living creatures of Earth. It gives us unparalleled abilities to think and invent, and also allows us to perform amazing athletic feats—like climbing Mount Everest or swimming the English Channel.More...
Balancing Church and State

When an American astronaut quotes Psalm 24 and is faulted for violating the so-called separation of church and state, it's time to learn about balance.1 Just as mountain goats need a body designed for balance, we also need deliberate balance in the political arena, where Christians are routinely told to shut up to avoid offending non-Christians.
More...
Why Did Neanderthals Look Different From Us?

When people think of Neanderthals, an evolutionary image of primitive cave men might come to mind. This is bolstered by the perception that they looked very different from modern humans. However, Neanderthals bore four key features that assure us they were human and confirm the Genesis account of humanity's recent origin.
More...
Major Evolutionary Blunders: Breaking Dollo's Law

According to the brilliant conception of the immortal Charles Darwin (1809-1882): Evolution—the transformation of organisms—results from the fixation of useful individual variations provoked by the struggle for existence under the influence of natural selection.More...
More Articles