The article requested is not found.
Browse through our Archives of articles.
Use our powerful article Search Tools.
Eliezer's Faithful Service
"And Abraham said unto his eldest servant of his house, that ruled over all that he had . . . go unto my country, and to my kindred, and take a wife unto my son Isaac." (Genesis 24:2, 4)
More...
Fast Evolution Confirms Creationist Theory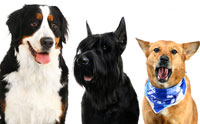 A tenet of creationist theory maintains that creatures are designed for robust speciation. Although they cannot change into fundamentally different kinds, creatures can rapidly express a wide diversity of traits to fit changing environments. "Fast evolution affects everyone, everywhere" is one headline from the theme of the Royal Society's life science journal in January, 2017. But its content further bolsters creationist theory.
More...
Lot's Fateful Choice
"And Lot lifted up his eyes, and beheld all the plain of Jordan, that it was well watered everywhere. . . . Then Lot chose him all the plain of Jordan; and Lot journeyed east: and they separated themselves the one from the other." (Genesis 13:10-11)
More...
Abraham's Separation Test
"Wherefore she said unto Abraham, Cast out this bondwoman and her son: for the son of this bondwoman shall not be heir with my son, even with Isaac. And the thing was very grievous in Abraham's sight because of his son." (Genesis 21:10-11)
More...
More Articles