The article requested is not found.
Browse through our Archives of articles.
Use our powerful article Search Tools.
Professor Says He Can "Slam Dunk" Creationists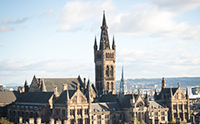 Paul Braterman, Honorary Research Fellow at the University of Glasgow, recently claimed that evolutionists can "slam dunk" creationists by simply confronting them with the evidence for evolution. What evidence is he referring to?
More...
Promised in Writing
"He that spared not his own Son, but delivered him up for us all, how shall he not with him also freely give us all things?" (Romans 8:32)
More...
The House of the Lord
"One thing have I desired of the LORD, that will I seek after; that I may dwell in the house of the LORD all the days of my life, to behold the beauty of the LORD, and to enquire in his temple." (Psalm 27:4)
More...
Blind Hearts
"Having the understanding darkened, being alienated from the life of God through the ignorance that is in them, because of the blindness of their heart." (Ephesians 4:18)
More...
More Articles