The article requested is not found.
Browse through our Archives of articles.
Use our powerful article Search Tools.
High Frequency Mosquito Flight Shows Design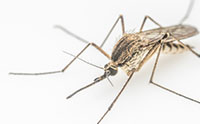 The fossil record shows that the amazing variety of insects has remained similar with no compelling evidence of insect evolution. Evolutionists state, "Recent research is causing zoologists to rethink their perceptions of arthropod phylogeny."
More...
The Works of the Lord
"Praise ye the LORD. I will praise the LORD with my whole heart, in the assembly of the upright, and in the congregation." (Psalm 111:1)
More...
The Godhead
"For in him dwelleth all the fulness of the Godhead bodily." (Colossians 2:9)
More...
Joy in the Christian Life
"These things have I spoken unto you, that my joy might remain in you, and that your joy might be full." (John 15:11)
More...
More Articles