The article requested is not found.
Browse through our Archives of articles.
Use our powerful article Search Tools.
Offering Willingly
"Then the people rejoiced, for that they offered willingly, because with perfect heart they offered willingly to the LORD: and David the king also rejoiced with great joy." (1 Chronicles 29:9)
More...
Creation Apologetics [Podcast]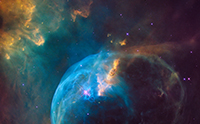 Does Genesis really matter? How can we know the true timescale of creation or the age of the universe? And what should Christians do when they spot logical fallacies in conversations with skeptics? ICR astrophysicist Dr. Jason Lisle delves into these questions and more, offering several biblical and scientific arguments to logically defend the Christian faith.
More...
The Face of Jesus Christ
"For God, who commanded the light to shine out of darkness, hath shined in our hearts, to give the light of the knowledge of the glory of God in the face of Jesus Christ." (2 Corinthians 4:6)
More...
Sealed by the Holy Spirit
"In whom ye also trusted, after that ye heard the word of truth, the gospel of your salvation: in whom also after that ye believed, ye were sealed with that holy Spirit of promise, Which is the earnest of our inheritance until the redemption of the purchased possession, unto the praise of his glory." (Ephesians 1:13-14)
More...
More Articles