The article requested is not found.
Browse through our Archives of articles.
Use our powerful article Search Tools.
God Is Love
"And we have known and believed the love that God hath to us. God is love." (1 John 4:16) More...
ICR Discovery Center: Confirming Genesis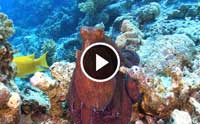 Genesis lays the foundation for every other book of the Bible, and it's continually under attack. ICR's discovery center will feature evidence demonstrating that all of the Bible—from beginning to end—can be trusted as God's inspired Word. More...
Son of the Living God
"And Simon Peter answered and said, Thou art the Christ, the Son of the living God." (Matthew 16:16) More...
Bruising the Devil
"And the God of peace shall bruise Satan under your feet shortly. The grace of our Lord Jesus Christ be with you. Amen." (Romans 16:20) More...
More Articles