The article requested is not found.
Browse through our Archives of articles.
Use our powerful article Search Tools.
Father of Glory, Father of Lights
"I saw also the LORD sitting upon a throne, high and lifted up, and his train filled the temple. Above it stood the seraphims: each one had six wings; with twain he covered his face. . . . And one cried unto another, and said, Holy, holy, holy, is the LORD of hosts." (Isaiah 6:1-3) More...
Naught Changeth Thee
"For all flesh is like grass, and the glory of men as the flower of grass. The grass withereth, and the flower thereof falleth away: But the word of the Lord endureth for ever." (1 Peter 1:24-25) More...
The Unresting God
"Hast thou not known? hast thou not heard, that the everlasting God, the Lord, the Creator of the ends of the earth, fainteth not, neither is weary? there is no searching of his understanding." (Isaiah 40:28) More...
Scientific Suicide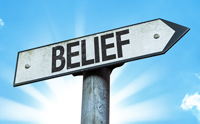 The recent cover of New Scientist magazine reads "Belief: They drive everything we do. But our beliefs are built on…nothing." This is an amazing statement by a magazine, supposedly dedicated to science, in that it presents its readers with a philosophical conundrum. How can scientists, who must depend on a strict belief in logic and order, make such a statement? More...
More Articles