The article requested is not found.
Browse through our Archives of articles.
Use our powerful article Search Tools.
Preaching the Resurrection
"And with great power gave the apostles witness of the resurrection of the Lord Jesus: and great grace was upon them all." (Acts 4:33)
More...
Our Rock of Salvation
"He is the Rock, his work is perfect: for all his ways are judgment: a God of truth and without iniquity, just and right is he." (Deuteronomy 32:4)
More...
Offering Willingly
"Then the people rejoiced, for that they offered willingly, because with perfect heart they offered willingly to the LORD: and David the king also rejoiced with great joy." (1 Chronicles 29:9)
More...
Creation Apologetics [Podcast]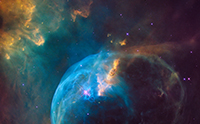 Does Genesis really matter? How can we know the true timescale of creation or the age of the universe? And what should Christians do when they spot logical fallacies in conversations with skeptics? ICR astrophysicist Dr. Jason Lisle delves into these questions and more, offering several biblical and scientific arguments to logically defend the Christian faith.
More...
More Articles