The article requested is not found.
Browse through our Archives of articles.
Use our powerful article Search Tools.
Jacob's Plain Life
"Jacob was a plain man, dwelling in tents." (Genesis 25:27)
More...
Isaac's Life of Contrast
"And the boys grew: and Esau was a cunning hunter, a man of the field; and Jacob was a plain man, dwelling in tents. And Isaac loved Esau, because he did eat of his venison: but Rebekah loved Jacob." (Genesis 25:27-28)
More...
Eliezer's Faithful Service
"And Abraham said unto his eldest servant of his house, that ruled over all that he had . . . go unto my country, and to my kindred, and take a wife unto my son Isaac." (Genesis 24:2, 4)
More...
Fast Evolution Confirms Creationist Theory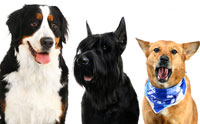 A tenet of creationist theory maintains that creatures are designed for robust speciation. Although they cannot change into fundamentally different kinds, creatures can rapidly express a wide diversity of traits to fit changing environments. "Fast evolution affects everyone, everywhere" is one headline from the theme of the Royal Society's life science journal in January, 2017. But its content further bolsters creationist theory.
More...
More Articles