The article requested is not found.
Browse through our Archives of articles.
Use our powerful article Search Tools.
Prayer of the Whole Heart
"Then shall ye call upon me, and ye shall go and pray unto me, and I will hearken unto you. And ye shall seek me, and find me, when ye shall search for me with all your heart." (Jeremiah 29:12-13)
More...
Scientific Evidence for Creation [Podcast]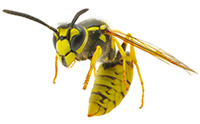 Science and the Bible agree. ICR zoologist and Research Associate Frank Sherwin tells us how in this 5-part podcast series on the scientific evidence for creation. From submicroscopic machines to the mighty oceans, Frank explores the marvels of design, buried clues from the past, and the myth of human evolution.
More...
The Myth of Human Evolution
Have you ever wondered if your appendix, wisdom teeth, and tonsils were useless structures due to human evolution over millions of years? Find out whether the fossil record supports human evolution or the special creation of man in the beginning.
Other episodes in this series:
For more radio programs, click here.
More...
Not Many Wise Men
"For ye see your calling, brethren, how that not many wise men after the flesh, not many mighty, not many noble, are called." (1 Corinthians 1:26)
More...
More Articles