The article requested is not found.
Browse through our Archives of articles.
Use our powerful article Search Tools.
ICR's Discovery Center: Reaching New Generations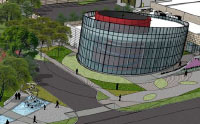 Last week, ICR broke ground on its new Discovery Center for Science and Earth History. Special speakers included Henry Morris III, Jason Lisle, Beck Director Kip Daniel, and Pastor Robert Jeffress. With cutting-edge technology, this center will showcase the scientific evidence that affirms the biblical account of origins.
More...
Ancient Times
"I have considered the days of old, the years of ancient times." (Psalm 77:5)
More...
The Spirit and the Word
"But ye are not in the flesh, but in the Spirit, if so be that the Spirit of God dwell in you. Now if any man have not the Spirit of Christ, he is none of his." (Romans 8:9)
More...
High Frequency Mosquito Flight Shows Design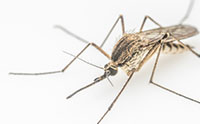 The fossil record shows that the amazing variety of insects has remained similar with no compelling evidence of insect evolution. Evolutionists state, "Recent research is causing zoologists to rethink their perceptions of arthropod phylogeny."
More...
More Articles