The article requested is not found.
Browse through our Archives of articles.
Use our powerful article Search Tools.
God Is Faithful
"God is faithful, by whom ye were called unto the fellowship of his Son Jesus Christ our Lord." (1 Corinthians 1:9)
When we place our trust in Jesus Christ as omnipotent Creator and gracious Redeemer, He then faithfully undertakes to provide everything we need to live an effective, fruitful, victorious Christian life.
More...
Old Testament Prophecy
"Of which salvation the prophets have enquired and searched diligently, who prophesied of the grace that should come unto you." (1 Peter 1:10)
More...
Recent Creation Confirmed [Podcast]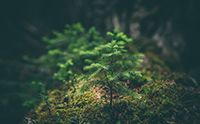 What does the Bible say about recent creation? How does science confirm Earth's youth? ICR Science Writer Brian Thomas offers compelling confirmations of recent creation. Find confidence in the entirety of Scripture, encounter logical answers to the debate, and explore scientific evidence that confirms the Bible is right and its message is true.
More...
What Paul Knew
"And if any man think that he knoweth any thing, he knoweth nothing yet as he ought to know." (1 Corinthians 8:2)
There are many things that none of us can know—not even the apostle Paul. Yet even with his realistic modesty, there are certain key truths that Paul could affirm with certainty, and so can we on the same grounds as he.
More...
More Articles