The article requested is not found.
Browse through our Archives of articles.
Use our powerful article Search Tools.
Our Ministry to Angels
"To the intent that now unto the principalities and powers in heavenly places might be known by the church the manifold wisdom of God." (Ephesians 3:10) More...
The Living and the Written Word
"In the beginning was the Word, and the Word was with God, and the Word was God." (John 1:1) More...
ICR Museum: Showcasing a Recent Creation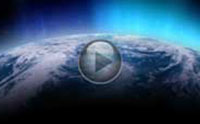 Physicist Dr. Jake Hebert recounts some of the best evidence for recent creation found within his field and explains how ICR's new museum will be able to showcase it in powerful and engaging ways. More...
According to the Word
"Let my cry come near before thee, O LORD: give me understanding according to thy word." (Psalm 119:169)
The closing 22nd stanza of Psalm 119 repeats many of the themes of the previous 21 and summarizes this epic to the majesty of the Word of God. More...
More Articles