The article requested is not found.
Browse through our Archives of articles.
Use our powerful article Search Tools.
Pregnant Mom Transfers Famine Info to Baby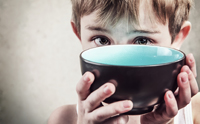 A Chinese famine was so severe that 35 million lives perished between 1958 to 1962 due to the state's agricultural mistakes. Interestingly, this tragedy highlights an unseen biological relationship between organisms and their environment over multiple generations.
More...
The Queen of Sheba
"And when the queen of Sheba heard of the fame of Solomon concerning the name of the LORD, she came to prove him with hard questions." (1 Kings 10:1)
More...
The Psalm of Life
"I will say of the LORD, He is my refuge and my fortress: my God; in him will I trust." (Psalm 91:2)
More...
The Mercy Seat
"And thou shalt put the mercy seat above upon the ark; and in the ark thou shalt put the testimony that I shall give thee. And there I will meet with thee, and I will commune with thee from above the mercy seat." (Exodus 25:21-22)
More...
More Articles