The article requested is not found.
Browse through our Archives of articles.
Use our powerful article Search Tools.
Beetles and Bears Inspire Technologies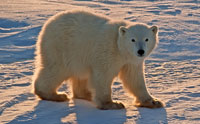 Namib desert beetles collect faint water droplets on their exquisitely designed outer surfaces so they can survive in their dry environments. And polar bears keep a tight grip on smooth ice using precisely designed footpads. Engineers have copied these exquisite designs to make useful tools. More...
Our Ministry to Angels
"To the intent that now unto the principalities and powers in heavenly places might be known by the church the manifold wisdom of God." (Ephesians 3:10) More...
The Living and the Written Word
"In the beginning was the Word, and the Word was with God, and the Word was God." (John 1:1) More...
ICR Museum: Showcasing a Recent Creation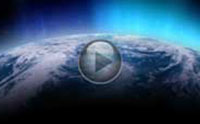 Physicist Dr. Jake Hebert recounts some of the best evidence for recent creation found within his field and explains how ICR's new museum will be able to showcase it in powerful and engaging ways. More...
More Articles